Baby mouth blow toy tester:
Mouth movingtoysafetytesting machine to meet the EN71 standard .  to prevent mouth actuated toys or children strayed mouth piece and cause a choking hazard.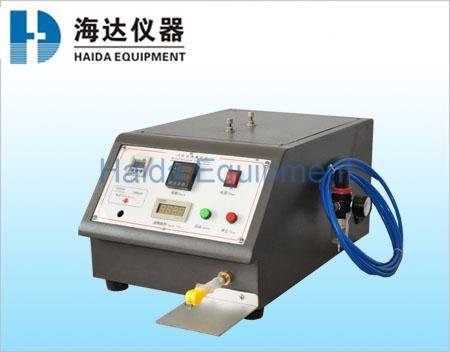 Baby mouth blow toy tester
 
This machineto meet theconditionsto produceat least295 ± 10cm3volume:
3-5s/minutes, and can carry 10timesalternatingblowingandsuctiontoys.
 
Equipped with high-precisionpressure gauge.
 
With trachealconnectorsuitable fordifferenttoys
 
The gas flowthrough the valvecontrol.
 
Use the power: 220V/50Hz, 4A.
 
Dimensions: 650mm × 400mm × 260mm.
 
Machine weight: 40Kg.
 
Special fixture foruse: pullwheel;