Scooter Dynamic Endurance Test Machine
Application
Scooter Dynamic Endurance Test Machine is designed in accordance with EN 14619. Its purpose is to simulate the degree of dynamic durability of the undercarriage and the body of the scooters and skates when they are in motion (also used for testing of other products) to provide reliable quality for improving dynamic durability.
Scooter Dynamic Endurance Tester is achieved through the magnetic powder brake to adjust the speed of the drum to achieve the test purpose.
Scooter Dynamic Endurance Test Machine is suitable for fatigue durability testing of powered and unpowered scooters.
Standard Features
| | |
| --- | --- |
| Item | Description |
| Handle adjustment height | Up to 120cm, minimum 70cm |
| Roller diameter | Ф720mm |
| Roller width | 200mm |
| Number of impact blocks | 6 |
| Timer | 0-999999 hours, with seconds, minutes, time conversion and power failure memory function |
| Speedometer | LED display, conveyor speed is displayed in km/h |
| Machine size | (L*W*H)2050X1300X2100mm |
| Weight | About 350kg |
Scooter Dynamic Endurance Test Machine Details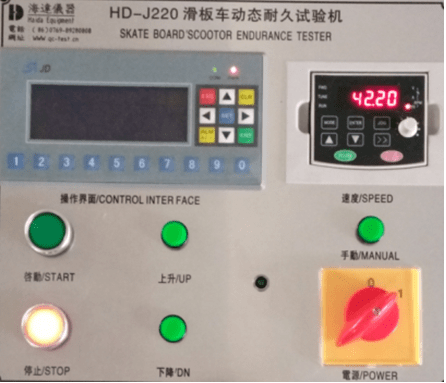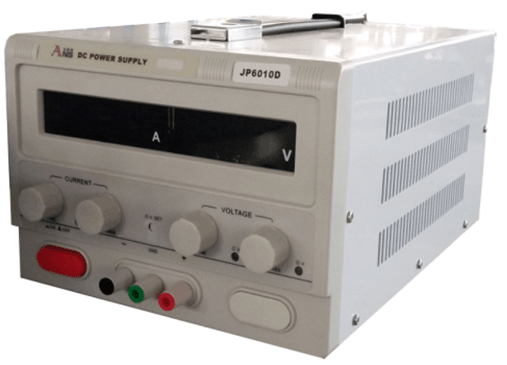 Attentions: Scooter Dynamic Endurance Test Machine cannot be used following situations:
3.1 Vibration, rocking place.
3.2 Direct sunlight.
3.3 Hot, dusty, damp places.
3.4 To ensure safe, AC supply of the machine should be well grounded.
3.5 Do not use strong solvents (such as: benzene, nitro oil) washing machine.
3.6 Do not inject water and debris into the machine to prevent damage to electrical components and electrical shock.
3.7 Machine's disassembly and debugging can only be measured by the State Department approved the units and the company, other people not allowed to overhaul.