100 Degree Rotary Table Strollers Tester
Testing Purposes:
100 Degree Rotary Table Strollers Tester is designed based on EN 1888 Cluase 8.10.2 requirments, which can help the manufacturer and the testing orginzation to test the Strength and durability of attachment devices for pram bodies or seat units or car seats.

Parameters:
| | |
| --- | --- |
| Angle Modulation | Motor |
| Angle Display | Digital |
| Test Mass | Mass A & B |
| Angle | 0 ° - 100° |
| Standard: | EN 1888 clause 8.10.2 |

Application:
Every day children are hurt when interacting with products in their daily environments, even with products made especially for children, such as the baby strollers, baby carrie, baby toys, baby bed etc…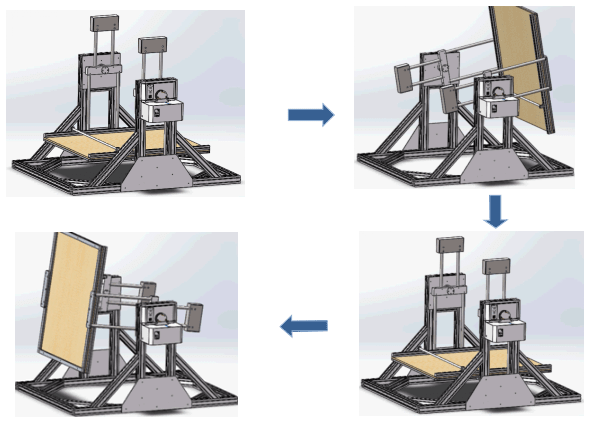 EN 188: 2012 Clause 8.10.2.2 Test Method
1. With the pram body or the seat unit or car seat mounted on the chassis operate the attachment devices securing the pram body or the seat unit or car seat to the chassis 200 times.
2. When a carrycot is attached to the seat unit operate the attachment device 200 times.
3. Place test mass A at the bottom of a pram body or group 0 car seat or test mass B in a seat unit or test mass F in a group 0+ car seat and secure it in a central position.
4. If the vehicle is designed for more than one child use any number of test masses, up to one in each position intended to be occupied by a child.
5. Attach the vehicle by its wheels or axles to a rigid platform which can be orientated in an axis parallel to the ground.
6. Slowly rotate the vehicle with the test mass through an angle of 100° to the horizontal both in a clockwise and anticlockwise direction such that the attachment devices alone transmit the test load to the chassis or seat unit.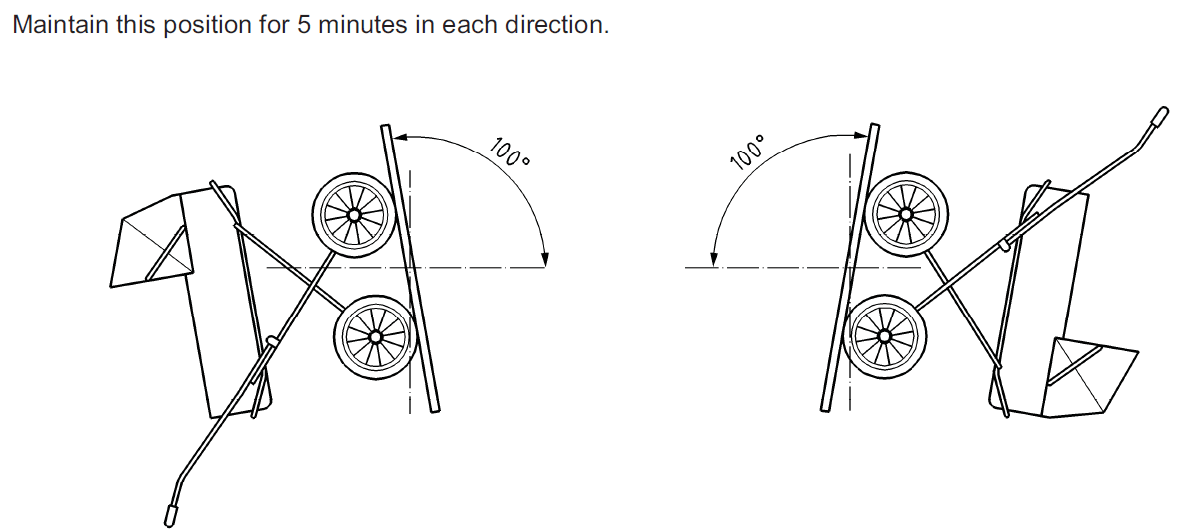 Detail Image: