1000KN Hydraulic Universal Tensile Testing Machine


1.Machine Introduction:
Hydraulic universal testing machine adopt oil cylinder mounted under the host, mainly for metals,
non-metallic tensile, compression and bending test.Used in metallurgy, construction, light industry,
aviation, aerospace, materials, universities, research institutes and other fields.Test operations
and data processing in line with GB228-2002 "metal material tensile test method at room temperature" requirements.

Host:
Hydraulic universal testing machineadopt oil cylinder under mounted type host, stretching space
isat the top of host, compression test space is between the at the work table and the crossbar .

Transmission System:
Down beam go up and down by the use of motor reducer, chain drive mechanism, vice screw drive,
to achieve tensile, compression of space to adjust.

Hydraulic System:
The hydraulic oil in the tank through motor drive high-pressure pump into the oil, flows through check,
high pressure oil filters, differential pressure valve set, servo valves, into the oil cylinder.Computer
control signals to the servo valve, the control and direction of the servo valve opening to control the
flow into the cylinder to achieve constant test force, constant displacement control.through the tubing, pressure tubing through and through oil return valve to tank.

Control System:
1. Support for tensile, compression, shear, bending and other tests;
2. Support open editing test, editorial standards and editorial procedures, and to support export import testing, standards
3. Support custom test parameters;
4. Adopt an open statement in the form of EXCEL, to support user-defined report format;
5. Print the query testing results flexibility, support for printing multiple samples, custom sorting print projects;
6. Procedure supports hierarchical management levels (administrator, tester) user management rights;

Safety Protection Device:
a) When the test force more than 3% of the maximum test force, the overload protection, oil pump motor
shut down.
b) When the piston rises to the upper limit position, stroke protection, pump motor shut down.

Fixture:
Whole set fextures include:stretch fixture,compression fixture,bending fixture.
2. Main specifications:
Max. Test load: 300KN
| | |
| --- | --- |
| Max. Test load | 300KN |
| Load range | 300KN-1000KN |
| Relative error of indicate value of load | ≤ ±0.5% |
| Max. Ram stroke | 200mm |
| Max. Tensile space | 800mm(including piston stroke) |
| Max. Compression space | 700mm(including piston stroke) |
| Display | Computer control and display |
| Tensile grips for round specimen | φ6-φ26mm |
| Tensile grips for flat specimen | 0-15mm |
| Distance for two columns | 500mm |
| Upper and lower platen size | 200×200mm |
| The span of bending | 450mm |
| Width of bending roller | 140mm |
| Dia. of bending roller | 30mm |
| Clamping mode | Hydraulically |
| Transducer | Load cell |
| Deformation measuring | YYU–10∕50 |
| Dimensions of load frame | 990×600×2435mm |
| Dimension of controller | 1140×700×930mm |
| All weight | 2800kg |
3. Load frame
Load frame photo design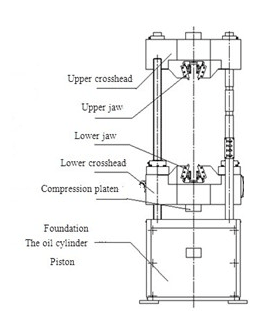 * Rigid four column construction &compact design
* Dual workspace design : upper for tensile test , lower for compression and bending tests
* Movable lower crosshead providing exceptional easy operation
* Accurate force measurement through precision load cell
* With open hydraulic wedge grips for easy change of inserts and specimen loading
* Integrated displacement photoelectric encoder
* Cylinder mounted at the bottom of the machine
Picture of principle of hydraulic pressure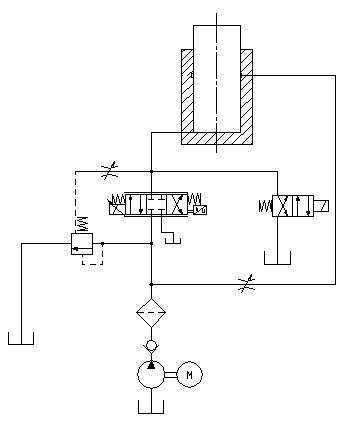 Characteristic of principle of hydraulic pressure
* Adopt import high pressure pump, lower noise, steady pressure
* Dynamical Systems and console integration design, easy to operate, save testing space
* The surface by spray treatment, appearance beautiful
Simulation Animatronic Customer Triceratops are covered with air bubble film before put them into the wooden case, which not only has good shock absorption, impact resistance, heat sealing and also has the advantages of nontoxic, odorless, moisture corrosion, good transparency etc.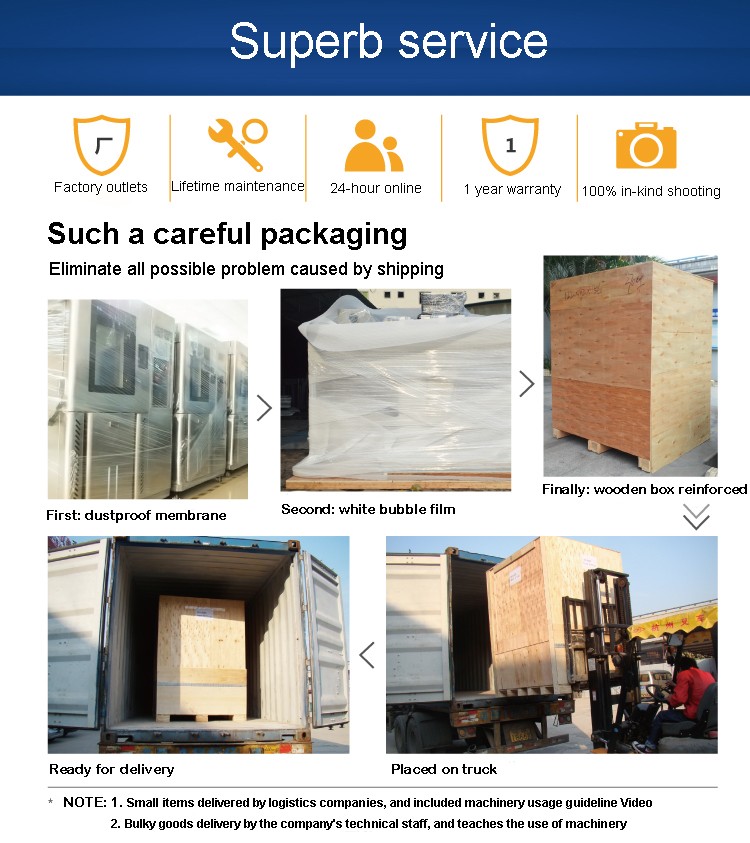 The introduction of Haida
Haida products are widely used in paper products, packaging, ink printing, adhesive tapes, bags, footwear, leather products, environment, toys, baby products, hardware, electronic products, plastic products, rubber products and other industries, and are applicable to all scientific research units, quality inspection institutions and academic fields. Our products meet UL, ASTM, JIS, GB,SO, TAPPI, EN, DIN, BS and other domestic and international standards.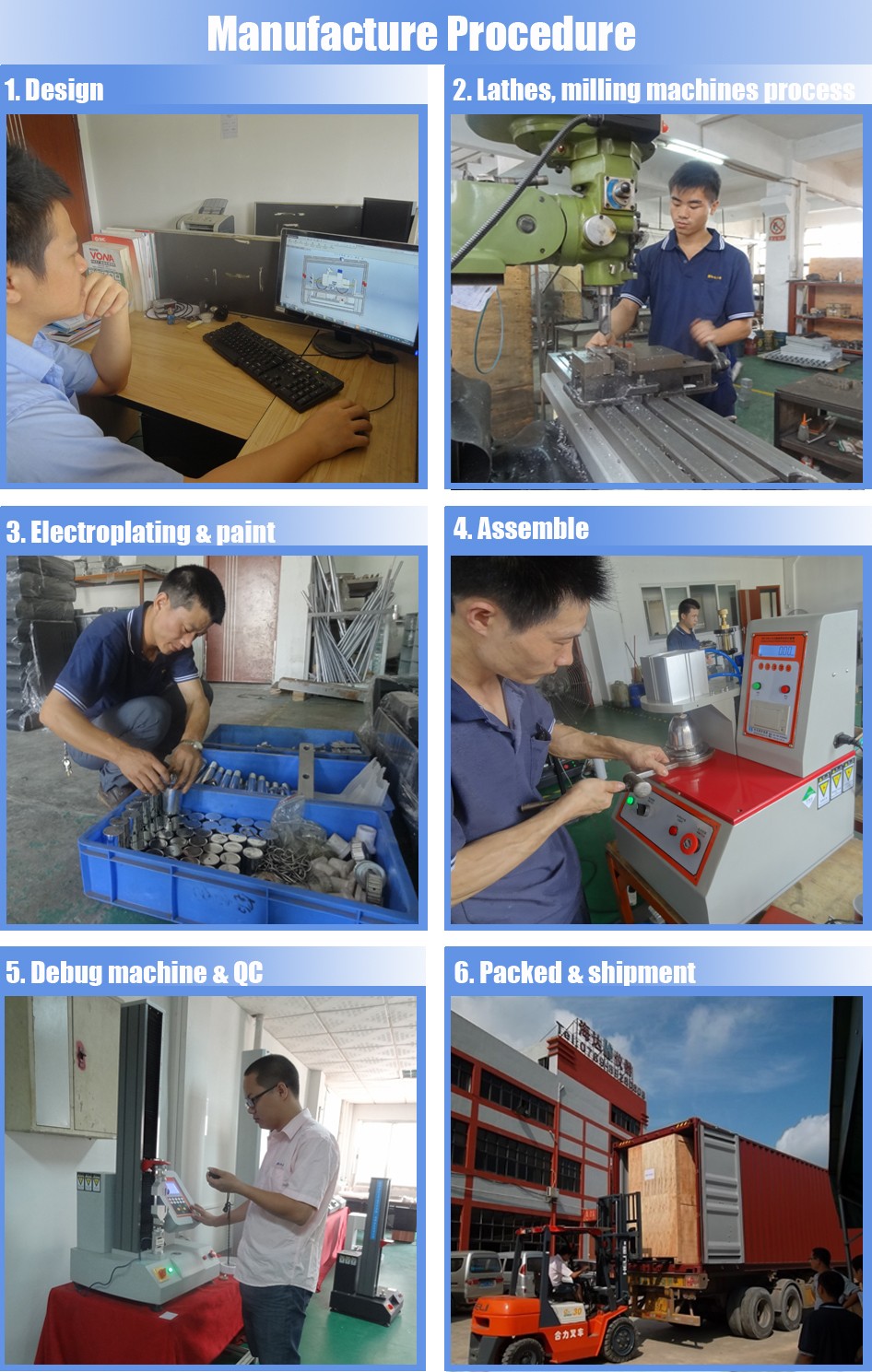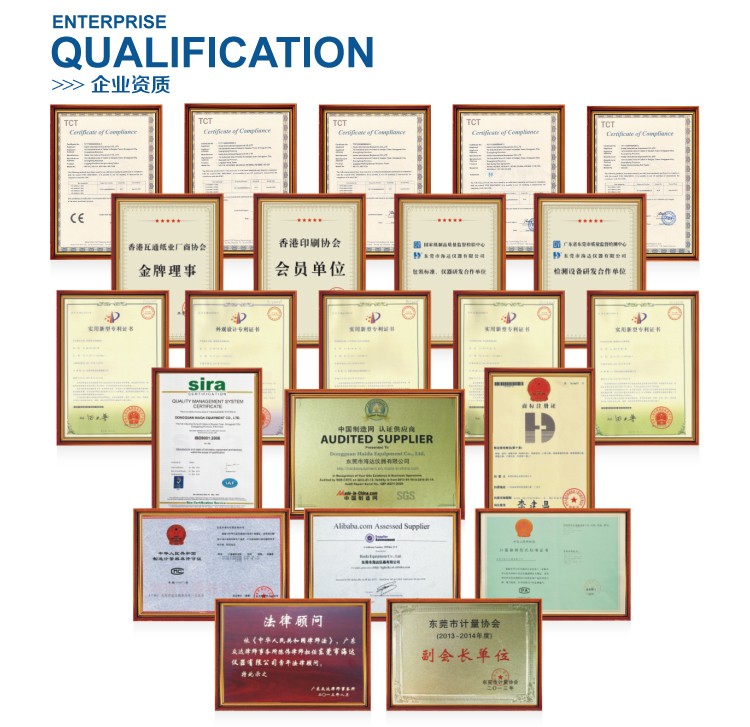 If you face any problems in future during testing process we promise we will give you a reply within 48 hours and solution provide within 3 working days. We can offer operation video and English operation muanual. We can provide video-conference. If customers require on-site service, the transport and travel expense shall be borne by customer.