1.Introduction:
Sofa Seat, Arm and Back Testing Machineis to simulate normal functional use to determine the strength of the sofa structure by applying to various parts with loads or forces. Using certain shape and load modules, with specific form, frequency, respectively, repeating load seat, back and armrest. Each point have force sensor to show the pressure.
2.Sofa Seat, Arm and Back Testing Machine Main technical parameters:
Senor accuracy: 0.3%
Control panel: programmable LCD touch screen controller
Maximum specimen size: (L×W×H) 2200×1200×1200mm
Seat load: 0~200kg (adjustable)
Back load: 0~100kg (adjustable)
Test cyclic: 0~999,999 (adjustable)
Machine weight:400kg
Power:1 phase ,AC220V,50Hz
Air pressure:7kg/cm2
Design criteria: EN4875
3.Main Parameters:
The machine consists form several parts
1、Tension mechanism, servo motor and the strap pulley architecture, the intensity of the rotation transformed into tension and supplemented force values turnsensor read correctly tension, the action of the closed-loop control of servo motor to achieve a number of pull. Static and cyclic testing. Rally and speed can be set free. Mainly used for 5, 6,13,14,15, and 16 test.
2、 In addition to this machine is also configured with two groups of electric actuator, respectively, for a group of the vertical apparatus and the horizontal apparatus 1 group, each group independently adjust the speed and thrust. Stroke is 500mm
3、Theverticalmeansof the servo motorcan be used forthe actuator, thevertical positionadjustment,mainly used forthefirst11.4,22,23and24of the test; themaximum pressure is150 kg.
4、Leveldevice servo motor caused the brake position adjustment of the pieces up and down and left and right mobile and flexible to meet the demand for different test location, is mainly used for 10,12.3 and 12.4 testing. 50 kg maximum thrust, adjustable up and down the range from 500 mm to 1200 mm。
5、thebottom plate of the test machine drilling multiple rows of screw holes for easy installation of different attachment sand fixed test conditions
6、each electric actuator front-end with a quick connector for easy replacement of the load block and fixture
7、controlmode: PLCwith LCD touch screen
8、themaximumtensionvalue:150kg
9、themaximum thrustvalue(horizontal):50kg
10、themaximum pressure value(Vertical)150kg
11、can be equipped with computers, recording force and displacement changes.
Universal Chair Tester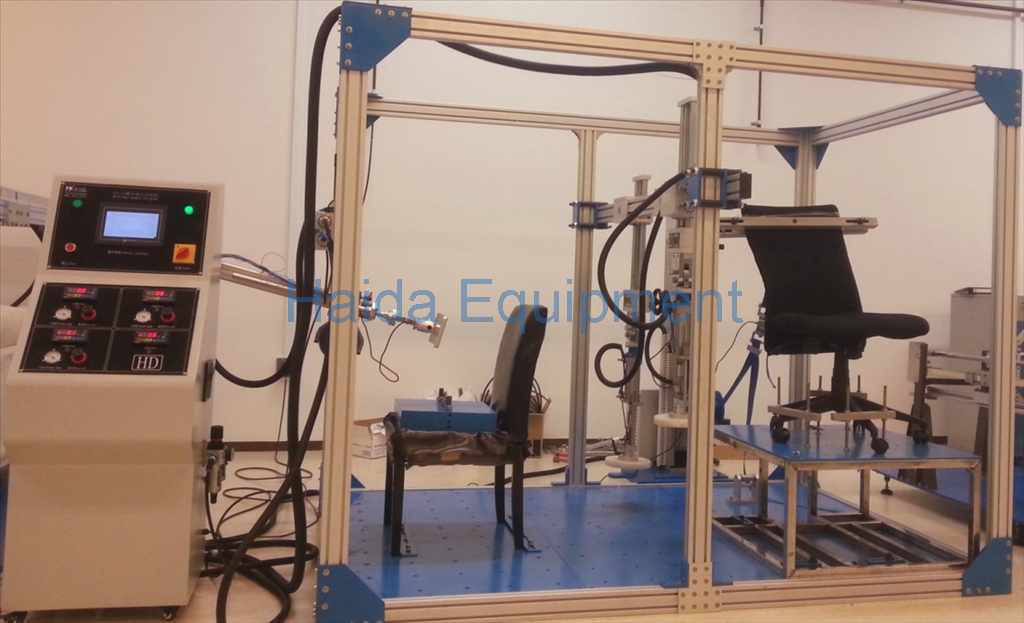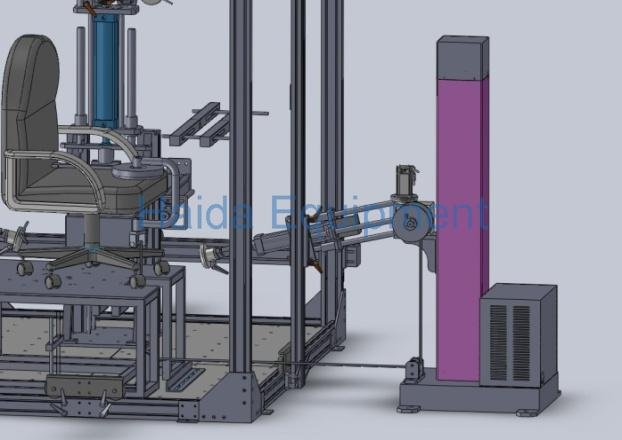 The front-endstabilitytest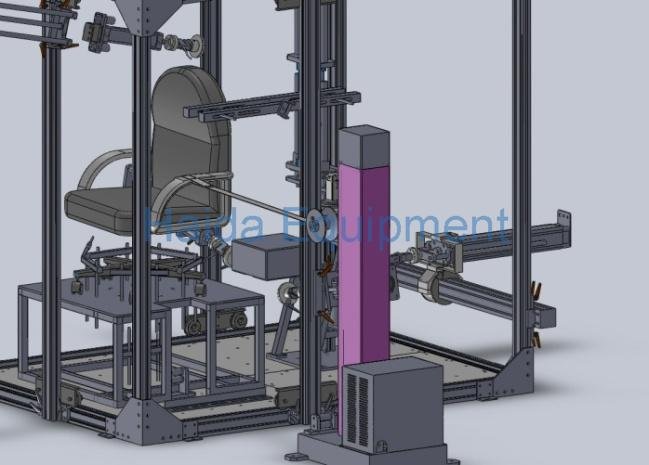 The armrestverticalstrengthtest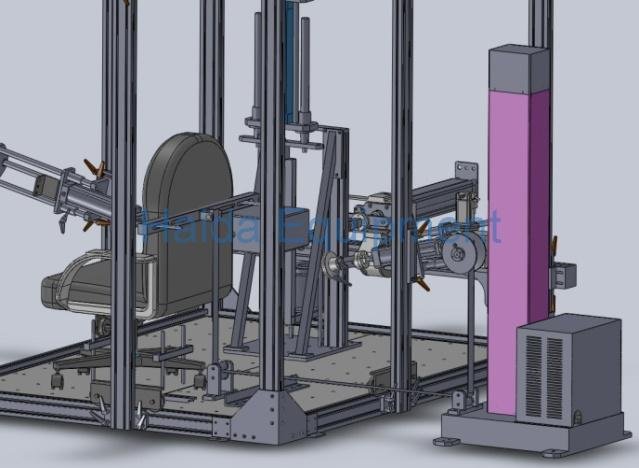 Brace durability test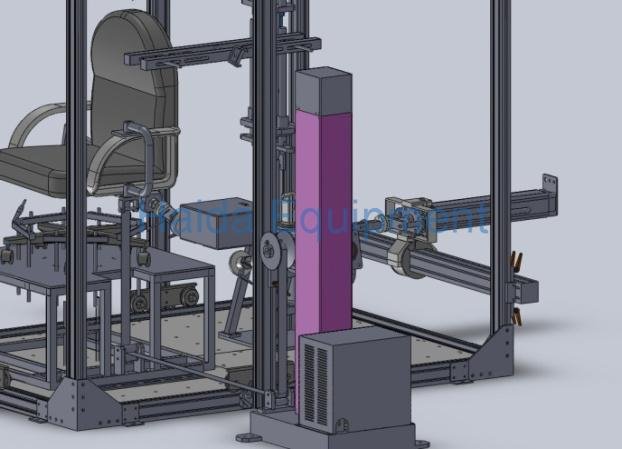 The armrestlevel ofintensity test