Application
This machine can cut out the specimen in parallel accurate.
Ⅱ、Specification
Standard:GB/T 450
Adjustable distance:25、80、100mm
Cutting depth:<8mm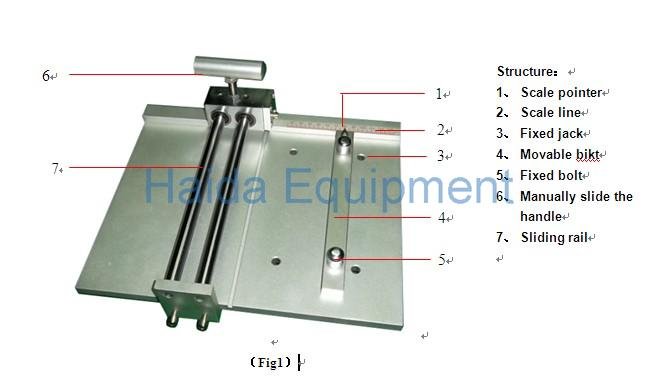 Maintenance
1、Clean: keep the instrument clean at any time and wipe it by cotton cloth before and after use.
2、Anti- rust: spray antirust oil one time on the metal part in the surface of the instrument(wipe it out after spray 2h) .
3、lubrication oil: refuel lubrication oil on the instrument driving components(screw stem) at fixed time(common lubrication oil is ok).
4、Maintain:Regularly check whether the control panel buttons can be used normally