PP and PE Melt Flow testing machine

Specifications
Melt Flow testing
1.Melt Flow Indexer is used to determine melt-mass flow rate .
2.High quality,melt indexer
3.Direct factory
Melt Flow testing for PP and PE
1.Melt index tester is used to determine melt-mass flow rate (MFR).
2.High quality,melt indexer

Product introduction
PP and PE Melt Flow testing machine
is used to test the flowability of thermoplastic polymer under high temperature, such as polyethylene, polypropylene, pom, ABS resin, polycarbonate, nylon fluorine and other
plastic polymers. The tester adopts PLC programmable controller and LCD operation platform, with single unit temperature and LED digital display.

Main parameters of machine:
Test method: 
Melt Mass-Flow Rate (MFR) & Melt Volume Rate (MVR) For Raw Material

Test Standard:
ISO 1133 – Determination of the melt mass-flow rate (MFR) and melt volume rate (MVR) of thermoplastics
ASTM D 1238-Standard Test Method for Melt Flow Rates of thermoplastics by extrusion plastometer

By Industry:
Measurement of Quality; rubber and plastics; universities; research laboratories; commodity inspection arbitration, technical supervision departments; petrochemicals; other industries.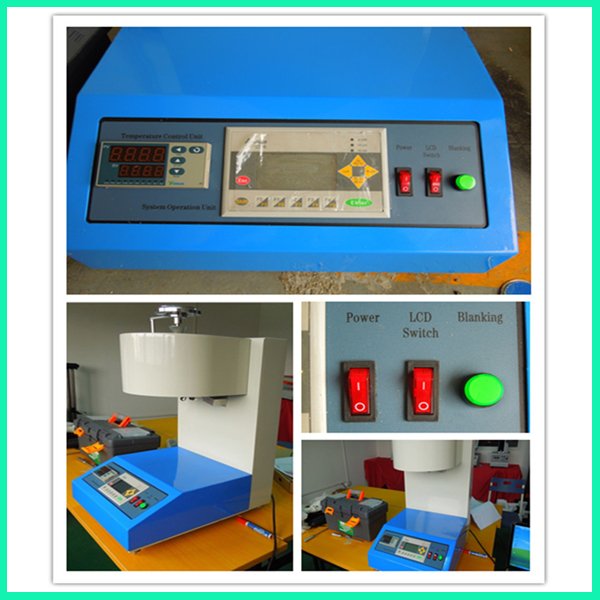 Q1: May I know your MFI can meet our test condition 190 degree C, use 2160 g weight?
A1: Yes, our machine can be up to 400℃ and it is equipped with nine loads which can combine to the load you required

Q2: Do your universal machine be compatible for different sensors and clamps as we want to do tensile, flexural and compression test in one machine?
A2: Yes, sure. We can offer suitable clamps as per your sample size and they can be changed on one machine.

Q3: You can offer all impact weights and sample supports?
A3: For impact weight, you offer one with machine but if you require more, we can offer but we need to quote separately.
    For sample supports, yes, our machine offers supports both Charpy and Izod test.

Q4: Do you have 5 stations for Pipe Hydrostatic Pressure and Burst Testing Machine?
A3: Yes, normally we offer 3 stations but we can do 5 stations for customer.