Temperature Servo Tensile Test Machine

Product Description
Temperature Servo Tensile Test Machine is application to the tensile and creep relaxation strength test if the round specimen, rectangular specimen, and tubular product and other products under GB/T4338 (metal material of high temperature tensile test method), HB5195 (The metal high temperature tensile test method) , GB/T2039( the tensile creep rupture and test method), HB5150 (metal high temperature tensile durable test method)
Structure:
-180~-1100 high low temperature universal/tensile testing machine adopting cylinder open structure or monolithic construction, normally is three step control. Mainly composed by test electric stove, temperature controller, high temperature rod, high temperature chuck, ect. Can do high temperature tensile test of metal and non metal materials. If normal temperature test, just move high temperature furnace away.
Features:
1. Cylinder structure is adopted for high temperature furnace, heating
resistance wire, resistance wire distribution is reasonable, to ensure that the furnace temperature gradient and volatility resistance wire adopts three control mode, respectively Furnace wire 1.5 mm in diameter. (if you need to work long hours, lasting and creep test, can use the 5 mm diameter thick silk as heating body furnace, low voltage, high current power supply, greatly extend the life of the furnace silk, can work continuously for 5000 hours.)
2. Temperature measuring device is K type thermocouple, stable and
reliable to work long hours, measurement accuracy satisfies the requirement of national standard and the line mark
3. Electric furnace with special heat insulation measures, the external surface of the furnace temperature rise is small, energy saving and safe.
Temperature control measurement system
-180~-1100 high low temperature universal/tensile testing machine is composed by temperature measurement component, central computing
unit (PLC), temperature detection instrumentation (PID adjust, with AT function) and HIM, etc
Real time monitoring temperature data vibration, display curve, and record of curve and invoking funcion; Human set the abnormal data; Add short message sending module, send a police report to the standard mobile phone
Connection with testing machine
High temperature furnace test unit through the rotating arm which is installed on the mobile trolley column, folding arm can be adjusted according to
request any height and horizontal position, and can lock after positioning.
The normal temperature test, furnace body can be removed lightly.

Sample clamping
Sample followed by high temperature jig, water-cooling connecting rod onboth ends. Only has the cooling function connecting part with the sensor.Testing machine wedge specimen jig can directly connecting with the rod .
Also can be directly connected to connection accessories and the moving beam of testing machine
Main Technical Parameter
| | |
| --- | --- |
| Items | Specification |
| Capacity (optional) | 2, 5, 10, 20, 50, 100, 200, 500, 1000, 2000kg |
| Unit (Switchable) | G, KG, N, KN, LB |
| Load Resolution | 1/100,000 |
| Load Accuracy | < ± 0.5% |
| Stroke (exclude the grips) | 400 500 600 mm (can be adjusted higher by requirements) |
| Test speed | 0.1~500 mm/min Selectable |
| Effective Width | 400 mm |
| Operation Mode | Controlled by PC |
| Weight (exclude the grips) | 130 Kg |
| Display | PC (can be programmed any of the customer's data ) |
| Motor | AC Servo Motor |
| Dimension(L×W×H)-Main Unit | 1200×600×1500cm |
| Dimension of the testing space | 400×400×700mm |
| Testing width | 40cm ( can be widened by requirements) |
| Power | 1#, 220V, 10A |
| Rotation method | high precision ball screw rod |
| Fixture | can be customized stretching and compressing fixture |
Temperature control chamber:
| | |
| --- | --- |
| Items | Specification |
| Temperature range | -40°C ~150°C |
| Control method | P.I.D Automatic calculation |
| Humidity range | 20%~98% |
| Tem & Hum accuracy | ±0.5°C, ±2.5% RH |
| Temp& Humid regularity | ±2°C, ±3% RH |
| Compressor | France Tecumseh |
| Cooling Speed | 1 °C/ min |
| Counter | LED,0~9999.99 |
| Inner material | SUS 304 Stainless steel |
| Inner Chamber size | (L×W×H)40×40×70cm (can custom) |
Product Features
Motor system: Panasonic servo motor +Servo driver +High precise ball screw (Taiwan)

Control system: a, computer control with TM2101software;b, Back to origin automatically after the test, c, store data automatically or by manual operation

Data transmission: RS232

Displacement resolution: 0.001mm

Graph scale automatic optimization can make graph to display with best measurement and can implement graphics dynamic switching in the test and has force-elongation, force- time, elongation -time, stress - strain.

It can save results automatically after test finished, and it is manual filing. It can display maximum force, yield strength, compressive strength, tensile strength, elongation, peel interval maximum, minimum and average, etc.

User can set parameters of product materialsuch as length, width, thickness, radius, area and so on.

Many languages random switching: Simplified Chinese, Traditional Chinese, and English.
good quality circuit board
Product Components
1) Circuit Board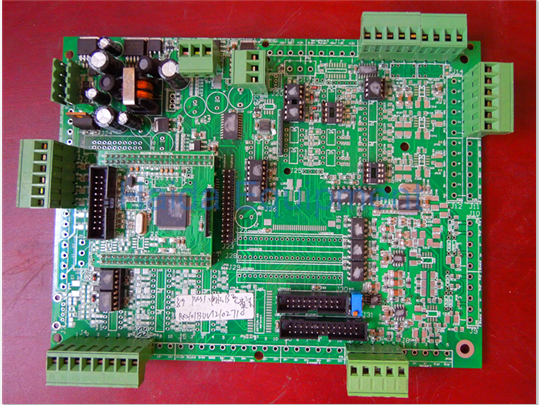 2) Motor and Driver
Panasonic Servo Motor and Panasonic Servo Driver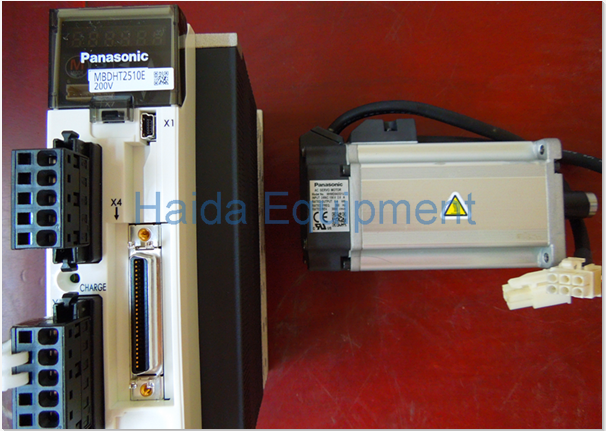 Software and Curves
The TM2101 softwareis designed purposely for computer controlled electronic universal testing machine, used for tension, compress, bend, shear, tearing andpeel test. With the personal computer and interface plate, it could collect, save, process and print test result. Further it can calculate multiple parameters, i.e. maximum force, yield strength, average peel force maximum deformation, yielding point and elastic modulus; this system is featured in curve process, multi-sensor support, image interface, flexible data process and powerful system function.
Simulation Animatronic Customer Triceratops are covered with air bubble film before put them into the wooden case, which not only has good shock absorption, impact resistance, heat sealing and also has the advantages of nontoxic, odorless, moisture corrosion, good transparency etc.
The introduction of Haida
Haida products are widely used in paper products, packaging, ink printing, adhesive tapes, bags, footwear, leather products, environment, toys, baby products, hardware, electronic products, plastic products, rubber products and other industries, and are applicable to all scientific research units, quality inspection institutions and academic fields. Our products meet UL, ASTM, JIS, GB,SO, TAPPI, EN, DIN, BS and other domestic and international standards.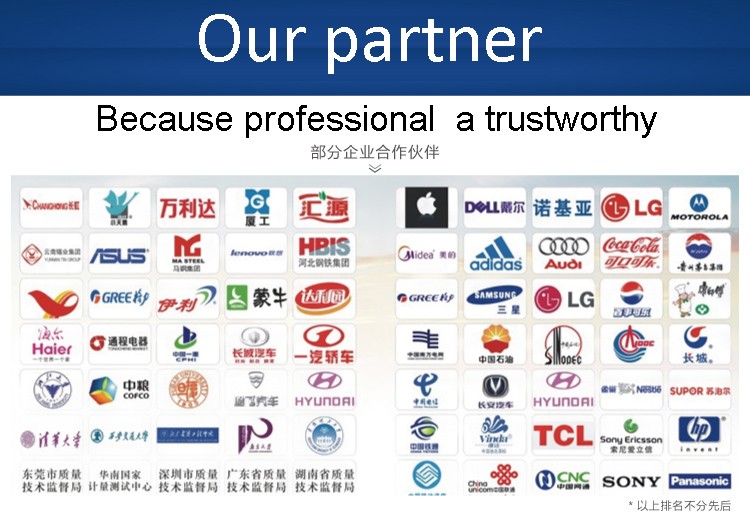 If you face any problems in future during testing process we promise we will give you a reply within 48 hours and solution provide within 3 working days. We can offer operation video and English operation muanual. We can provide video-conference. If customers require on-site service, the transport and travel expense shall be borne by customer.