Steel Tensile Test Machine

Steel Tensile Test Machine Video

Steel Tensile Test Machine Brochure
Steel tensile test machine introduction:
Steel tensile test machines are powerful tension test machines that specializes in metal, including tensile wedges, mechanical or hydraulic fixtures, and clamps or tongs compatible with hard steel metal testing samples.Tensile test machine can be used for mechanical properties testing of various materials such as drawing, compression, bending, shearing, tearing, peeling,etc.
Steel tensile test machine can be used in a wide variety of steel products such as metal steel, carbon steel chain, steel plate, steel bar, cable, steel strand, pipe, casting, forgings, fasteners, sheet, aluminum foil, thick plate and many other steel products and steel billets, hot rolled strip and welded plate.
Applications

1. Tested sample: laminated materials, wood, leather, rubber & plastic, metal material, etc.
2. Different test with different grips: tensile, peel, tear, heat seal, adhesive, bend and open force.
3. Deformation under defined load: Test deformation under defined load of tested sample
4. Load under defined deformation: Test load under defined deformation of tested sample
5. Software can issue word/excel report with results for max. force, elongation, tensile strength, peel strength, tear strength, compression strength, etc.
Procedure of tensile testing of steel
The sample was grasped at both ends with fixtures and the fixtures pulled slowly on the sample longitudinally until it broke. Tensile force is called load and the load is made according to the length change or displacement of the material. The load is converted to a stress value and the displacement is converted to a strain value.
Applicable Testing Standards:

ISO 6892-1 & 2 Metal Tensile Testing
ISO 14323 Weld Cross Tension Test Equipment
ASTM A131 Tensile Steel for Ships Test Equipment
ASTM A370 Tensile Bend Strength Steel Test Equipment
ASTM A517 Tensile Strength Steel Plate Test Machines
ASTM A1034 Steel Reinforcing Bars Rebar Test Machine
ASTM A1061 Wire Steel Strand Test Equipment
ASTM E8 Tension Testing of Metallic Materials
The software of steel tensile test machine

The TM2101 software is designed purposely for computer controlled electronic universal testing machine, used for tension, compress, bend, shear, tearing andpeel test. With the personal computer and interface plate, it could collect, save, process and print test result. Further it can calculate multiple parameters, i.e. maximum force, yield strength, average peel force maximum deformation, yielding point and elastic modulus; this universal test equipment system is featured in curve process, multi-sensor support, image interface, flexible data process and powerful system function.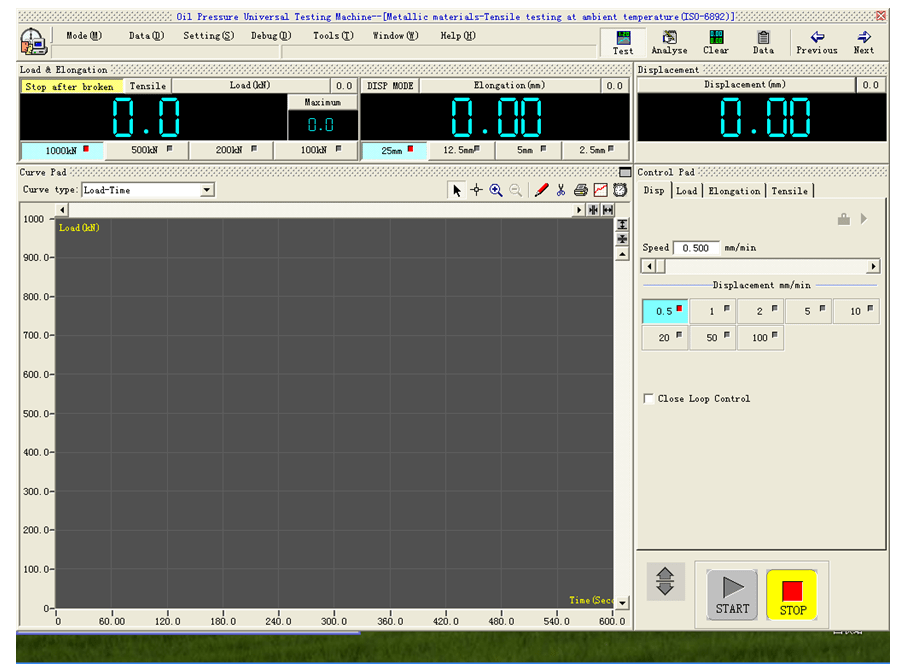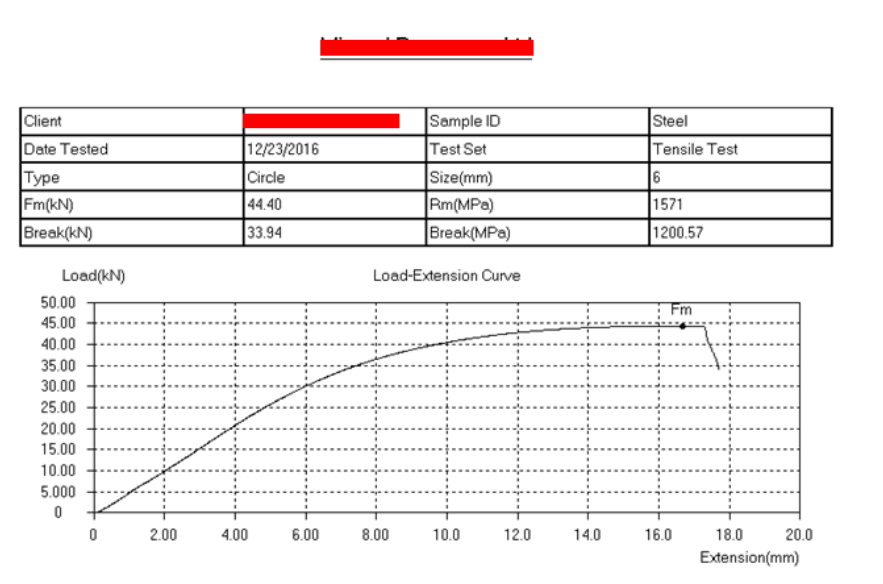 Why choose us?
1. Considerate Service Different countries plugs, manually change the-voltage from 110V to 220V, insurance indicator.
2. Excellent After sale Service:
18 months warranty. Besides, we can help you to repair your problem controller freely, even it's not from our factory. What you need to do is to send us the controller.
3. Commitment:
We will sign a letter of commitment while we sign the contract, which will improve your confidence to us.
4. Good Packaging:
Simulation Animatronic Customer Triceratops are covered with air bubble film before put them into the wooden case, which not only has good shock absorption, impact resistance, heat sealing and also has the advantages of nontoxic, odorless, moisture corrosion, good transparency etc.