Wire Tensile Test Machine,Steel Tensile Tester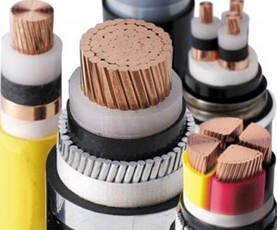 Elongation testing machine (tensile tester) can be used for various types of steel wire, wire, cable, such as tensile properties elongation and tensile strength of materials testing. The tensile performance test of metal and nonmetal materials is generalized, and the performance indexes such as bending, tearing, 90° stripping, 180° stripping, shearing, adhesion, pull-out, elongation, etc. can be added.

Tensile testing machine measurable force values are: 10KN, 20KN, 50KN, 100KN, up to 10T force value.

Wire elongation testing machine features:
• The use of stepper motor, drive high-performance reducer and precision screw pair test, to achieve a large range of test speed adjustment, the completion of metal and non-metallic materials such as tensile, wire elongation measurement!
• The tensile strength, flexural strength, yield strength, elongation, elastic modulus and peel strength of the material can be automatically obtained, and the automatic printing: Force-time, force-displacement curve and test results are reported.


Max. Force: 10KN-10T
Control system : PC with windows 7 system
Force reading : kgf, Ibf, N, KN, T etc
Stoke: 1100mm including fixture
Load cell Resolution: 1/250,000
Load Precision: within ±0.5%
Test speed: 0.01~300mm/min (adjustable)
Curves display: Load- elongation, Elongation-time, Time-elongation, Stress-strain
Data display: Max. force, speed, sample information, strength(Kpa, Mpa, N/mm, N/mm2) etc…
The tensile test can be used to evaluate the properties of metal materials such as elastic property, strength performance and ductility performance. For the quality of metal materials inspection, development and development of new materials, improve the quality of materials, maximize the potential of materials, the failure analysis of metal parts, to determine the reasonable design, manufacture, safe use and maintenance of metal parts to provide means, but also for material selection and quality control to provide an important means
<span style="color:#555555;font-family:"font-size:13px;line-height:normal;white-space:normal;widows:1;background-color:#FFFFFF;">.
Haida is specialized in various test equipment such as paper&package test machine, universal test machine, furniture test machine, environmental test machine etc. In 2007, Haida Merge with Mechanical Electric HK Ltd. Founder from Mechanical Electric, more than 20 years' experience in testing machine development and sales, join us as a technical director. Haida own independent R&D center since 2007 and expand testing machines in furniture& foam , toys stroller and bicycle. Haida became a market leader in the one stop solution material testing industry.