Haida participated in China International SinoFoldingCarton 2013 successfully
       August 2013 21-23 , Haida International Instrument Co., Ltd. participated in SinoFoldingCarton held in the Guangdong Modern International Exhibition Center (Dongguan Houjie). Exhibition based in South China market, the radiation, the organizers will invite to have the strength and potential buyers, agents and traders to come, as supply and demand sides to create a convenient and efficient business platform.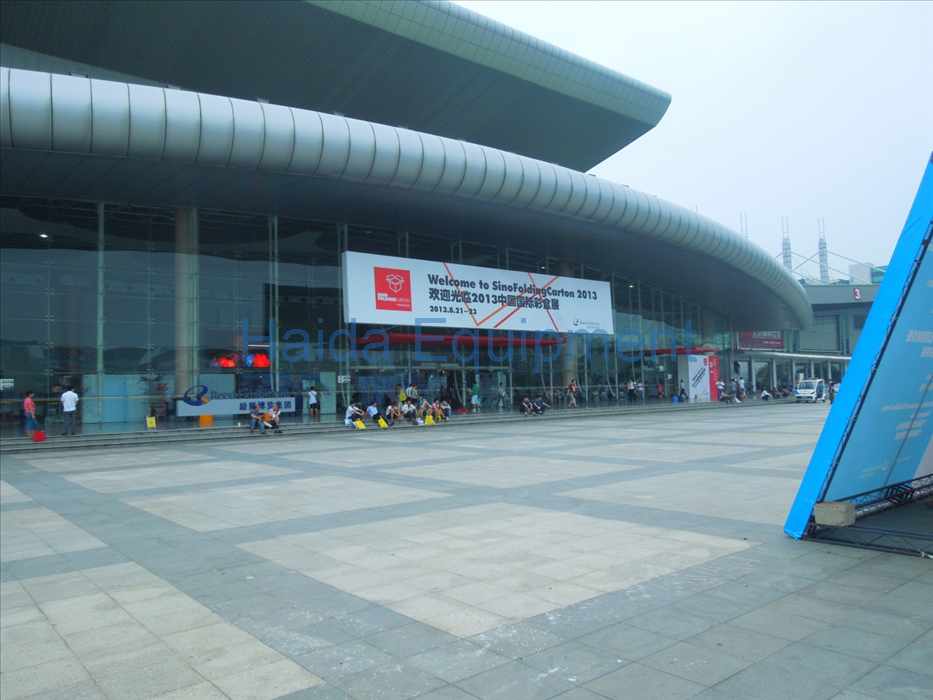 (The picture shows the front door Convention Center)
       Convention Center gathered about 300 companies to exhibitors from over 90 countries and regions, more than 20,000 business executives and purchasing department Box, Technical Manager visited the show. Exhibits cover the cutting machine, bronzing machine, pasting machine, polishing machine, laminating machine, laminating machine, testing equipment and seized goods, box-type cutting systems, spray systems, consumables, etc., can be described as a true "professional box Exhibition. "
        Haida international instrument precision detection equipment as a domestic industry leader, sent a professional team to participate in the exhibition, and in the exhibition show the most advanced and comprehensive testing equipment paper products category, during the show to a number of exhibitors who show advanced high-quality paper class testing equipment, team members were kind enough to convey the most in-depth exhibition professional testing equipment knowledge. There are exhibitors during the exhibition Haida international customers on the spot and signed orders for the contract, so that the whole team excited. This shows that during the exhibition Haida team's efforts have been recognized during the exhibition's performance and the effect is very satisfactory, encouraging.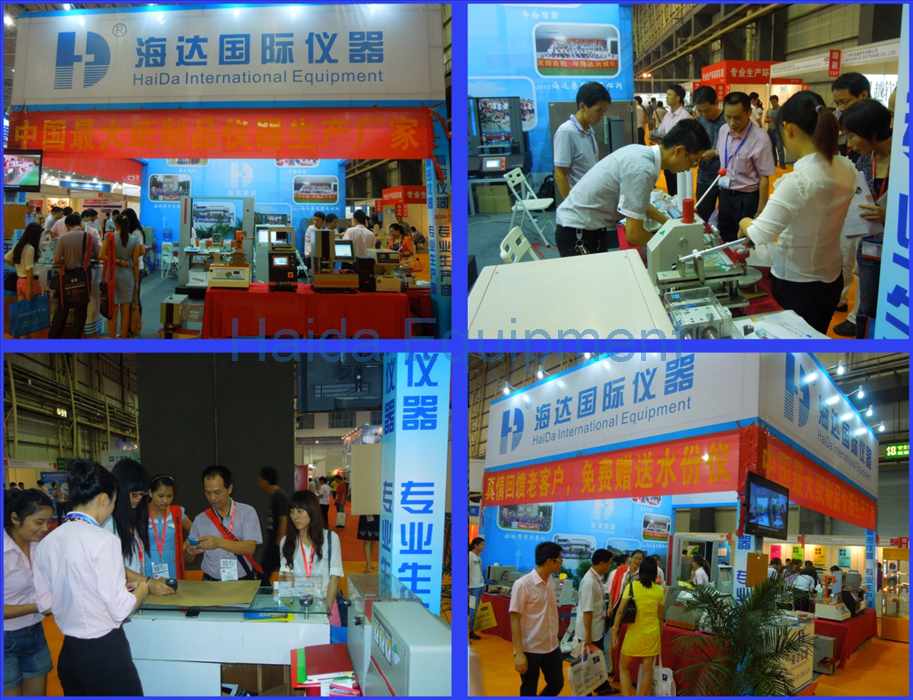 (Pictured Haida international exhibition booth scene, the company specialized team who are passionate service for exhibitors)
      The exhibition is end at 17:00 on the 23rd and success, Haida international instruments in the exhibition show the industry leader in style, set of advanced equipment, professional and friendly service team get acclaimed. Haida instrument's success is also very good exposition of the exhibition "Quality by precision, quality and create the future," the corporate philosophy.