Some time ago,Haida Equipment Co., Ltd. took part in the exhibition - SinoCorrugated South 2014, the exhibition on April 10, 2014 - • in Houjie Guangdong Modern International Exhibition Center on the 12th , " 2014 South China International Exhibition corrugated " exhibition shoulder against green Packaging publicity led the task. Pace of the times , adhere to green packaging, the essential requirement is the development of recycling economy , is to build a resource-saving society and promote the harmonious development of man and nature, a powerful move.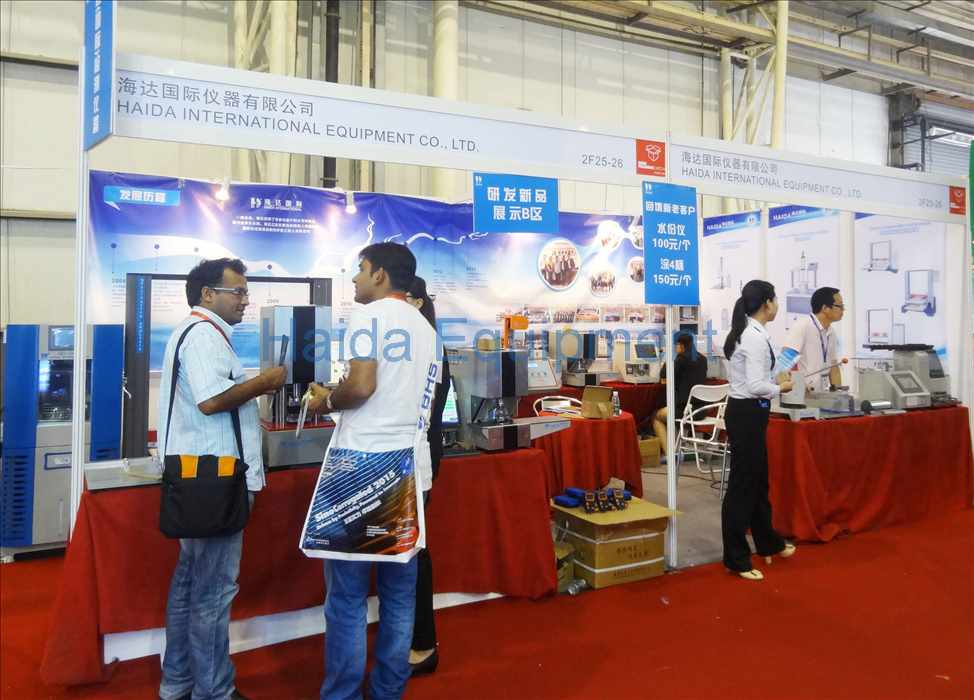 The exhibition showcased many uphold our belief in the show , bringing the most advanced technology and paper testing instruments for the paper test, everything is in order so that we spend more quality paper products ! During the exhibition the company showcase paper carton compressive testing machine , paper bursting strength testing equipment ,paper edge crush tester, as well as paper hardness testing  , paper ink marking test , water absorption test instrumentation and so on.
During the exhibition, Haida passion for customer service works with the most professional spirit to explain to customers and introduce product knowledge , and therefore won the praise and reached cooperation with many customers , and achieved a win-win .