Universal Test Machine

---

Universal Test Machine Video

Universal Test Machine Brochure
Universal test machine is equipped with a single column 900mm vertical test space ,the test space is tested at 0.1~500mm/min (adjustable) test speed to reduce test time for the test materials which the test standard requested .

this type universal test machine actually can efficiently assist in the inspection of QC, material research, standard validation, quality of related product inspection.The equipment uses the humanized industrial design, the light weigh, easy to move, can put on the table

Including but not limited to ASTM,JIS,CE, ISO,EN,BS EN,SAE,FTM...etc.
Paper,tape,fiber,film,plastic,rubber,leather,wire,cable,steel...etc
1. Tested sample: plastic films, laminated materials, adhesive tapes, adhesive bandage (plaster), release paper, plastic films, leather, rubber & plastic, paper, fiber, wire, cable, steel etc.
2. Different test with different grips: tensile, peel, tear, heat seal, adhesive, compression, bend and open force...etc.
3. Deformation under defined load: Test deformation under defined load of tested sample
4. Load under defined deformation: Test load under defined deformation of tested sample
5. Software can issue word/excel report with results for max. force, elongation, tensile strength, peel strength, tear strength, compression strength, etc.
The TM2101 software is designed purposely for computer controlled electronic universal testing machine, used for tension, compress, bend, shear, tearing andpeel test. With the personal computer and interface plate, it could collect, save, process and print test result. Further it can calculate multiple parameters, i.e. maximum force, yield strength, average peel force maximum deformation, yielding point and elastic modulus; this universal test equipment system is featured in curve process, multi-sensor support, image interface, flexible data process and powerful system function.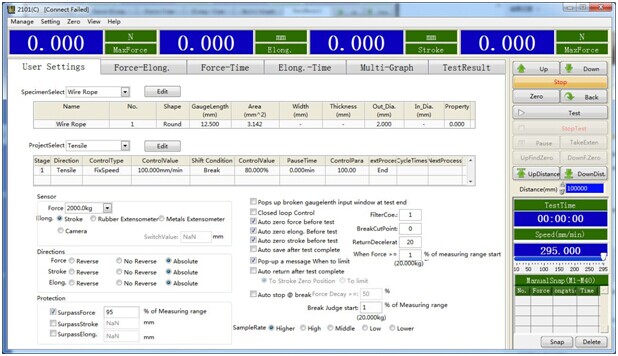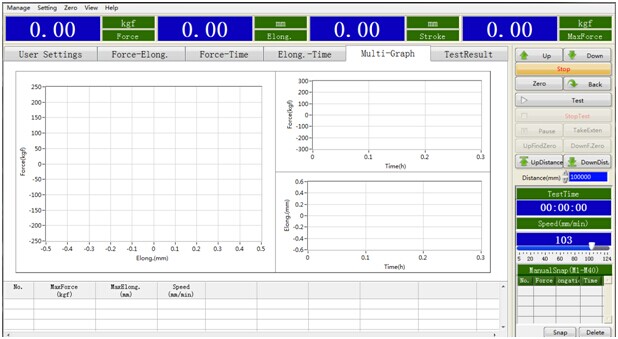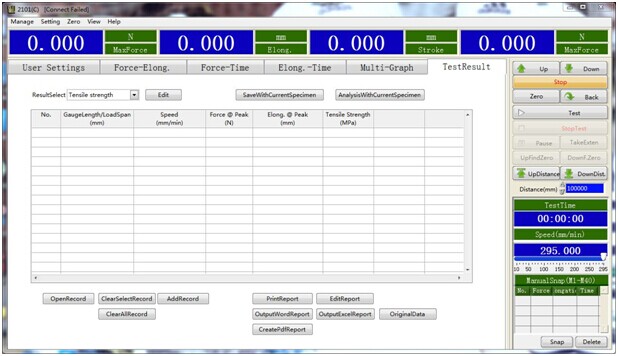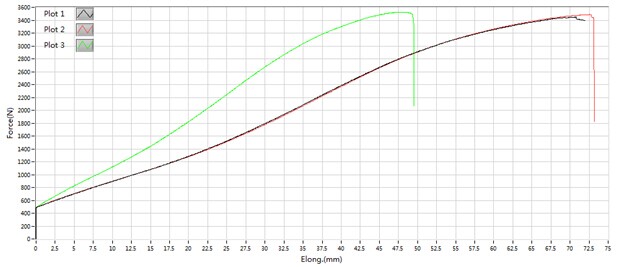 Features:

1. High-Tech, Low Noise
2. Humanized Industrial Design, Easy To Place And Transport
3. Security Protection System
4. Technical Engineer Support After Service
5. Manufacturers Direct Sales, Factory Prices
6. 1 Year Warranty, Free The Use Of Equipment Manual
7. Sales In Stock, Fast Delivery Time