Specifications
Luggage Drum Drop Tester
1 Factory outlet,Fast delivery
2 Hi-Q,Professional design
3 Reasonable price
Luggage Drum Drop Tester
The parameters:
Mode

HD-D119

Roller diameter and depth

72 inch

Depth

48 inch

Roller speed

1.62 r.m.p

Obstacles specification

60degrees obstacles 3 groups

Sample size

1000×700×400mm

Counter

LCD display, 0-99999999  can be set

Machine size

3200×1600×2500mm

Weight

1500kg

Power

AC380V

Design criteria

QB/T2902-2007

The  Features:

Luggage drum drop tester applies to damage test of luggage and package by simulating the transport process,such as dropping,impacting,rolling;in order to inspect the protecting ability toward the luggage and its inner things.And the result can be the reference of improvement.
The picture of the machine: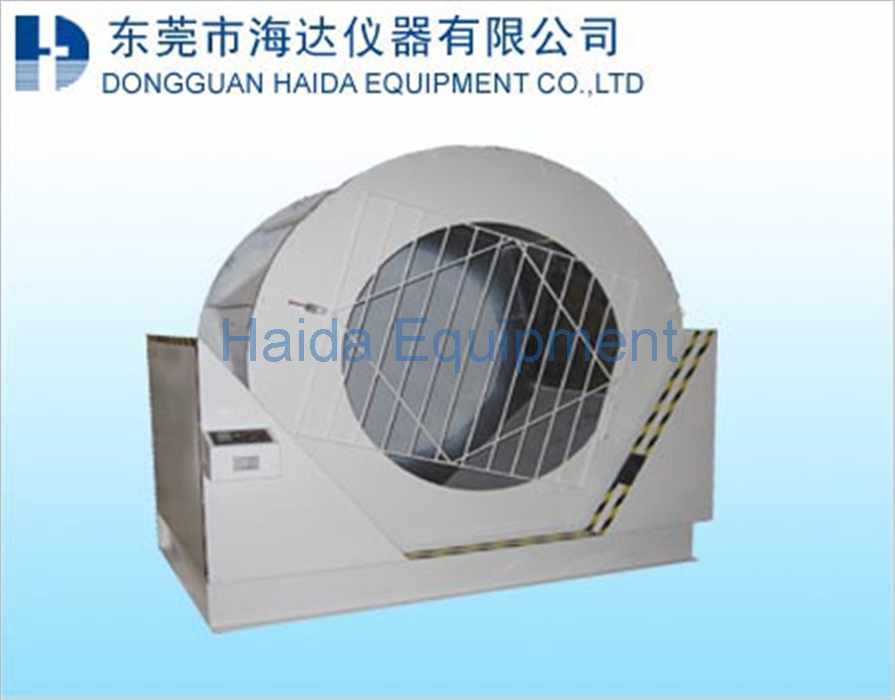 The introduction of Haida
Haida products are widely used in paper products, packaging, ink printing, adhesive tapes, bags, footwear, leather products, environment, toys, baby products, hardware, electronic products, plastic products, rubber products and other industries, and are applicable to all scientific research units, quality inspection institutions and academic fields. Our products meet UL, ASTM, JIS, GB,SO, TAPPI, EN, DIN, BS and other domestic and international standards.