Hydraulic Universal Tensile Testing Machine with Computer Control
Structure introduction:
Hydraulic Universal Testing Machine is mainly used to execute the tension, compression, bending, shearing etc. test for metal materials. Attached simple accessories and devices, it can be used to achieve many kinds of mechanical performances.
The oil cylinder is at the bottom of the load frame, tension space is at the upside of the load frame, compression and bending space is between lower crosshead and working table. The lower crosshead is driven by motor through decelerator, chain transmission device and screw pair, so realize the adjustment of testing space.
Hydraulic Universal Testing Machine adopts oil pressure transducer to measure load, use computer control & display load.
Main specifications:
| | |
| --- | --- |
| Model: | HD-B616-3 |
| Max. Test load: | 100T |
| Relative error of indicate value of load : | ±1% |
| Max. Ram stroke: | 250mm |
| Max. Tensile space: | 800mm(including piston stroke) |
| Max. Compression space: | 700mm(including piston stroke) |
| Display: | Computer control and display |
| Tensile grips for round specimen : | φ6-φ26mm |
| Tensile grips for flat specimen: | 0-15mm |
| Distance for two columns: | 500mm |
| Upper and lower platen size: | 200x200mm |
| The span of bending: | 450mm |
| Width of bending roller: | 140mm |
| Dia. of bending roller: | 30mm |
| Clamping mode: | Hydraulically |
| Transducer: | load cell |
| Deformation measuring: | YYU–10/50 |
| Dimensions of load frame : | 990×600×2435mm |
| Dimension of controller : | 1140×700×930mm |
| All weight: | 2800kg |
Main standard accessories:
| | |
| --- | --- |
| Upper and lower platen for compression(200x200mm) | 1 set |
| Extensometer | 1 set |
| Round specimen grip for tensile ( φ6-φ26mm ) | 1 set |
| Flat specimen grip for tensile ( 0-15mm ) | 1 set |
| Bending accessories | 1 set |
| High accurate load cell | 1 set |
| High precision photoelectric encoder Measuring the displacement | 1 set |
| High pressure pump | 1 set |
| Proportion Valve | 1 set |
| Electro-hydraulic servo valve | 1 set |
| Shearing accessories ( Optional accessories) | 1 set |
Application:
1, This Hydraulic Universal Tensile Testing Machine is fully computer controlled; the testing dates and testing curves can be displayed by computer and printed by printer
2,The equipment are used for tension, compression, bending and shearing test of metal materials.
3,Material: Metal, nonmetal materials Equipped with simple auxiliaries, it can be used for mechanical property testing of fastener, wire rope and components.
4,It is perfect testing instrument project quality testing section, universities and colleges, research institution and industrial and mining enterprise.
Standards: ISO75001, ASTM A370, ASTM E4, ASTM E8, BSEN, EN10002-2, ISO6892, BS4449:1998 and other international standards.
Main Features:
1, Host structure: The machine has four column and double screw with strong stiffness,oil cylinder down setting.It is The main engine consists of an adjustable support and a working frame Element of the machine
2, Transmission system:Screw no move, beam go up and down
3,Control system: full digital control system, realize the test force, specimen deformation, piston displacement and test process closedloop control. It can also print the complete experimental report and curve. It comprehensively conforms with GB/T228-2002 requirements.
4, Multiprotection: Stroke protection: When the ram arrives at the upper limited position, the motor of oil pump will stop,it is with Position limiter; emergency switch; the control system can protect automatically once over-load, over-currency, over-voltage, over-temperature
5. Load:adopting load cell to ensure high accuracy, reliability and consistency;
6. Displacement:adopts optical encoder with high accuracy and stability;
7.Strain:Adopt high accuracy electronic extensometer
Simulation Animatronic Customer Triceratops are covered with air bubble film before put them into the wooden case, which not only has good shock absorption, impact resistance, heat sealing and also has the advantages of nontoxic, odorless, moisture corrosion, good transparency etc.
The introduction of Haida
Haida products are widely used in paper products, packaging, ink printing, adhesive tapes, bags, footwear, leather products, environment, toys, baby products, hardware, electronic products, plastic products, rubber products and other industries, and are applicable to all scientific research units, quality inspection institutions and academic fields. Our products meet UL, ASTM, JIS, GB,SO, TAPPI, EN, DIN, BS and other domestic and international standards.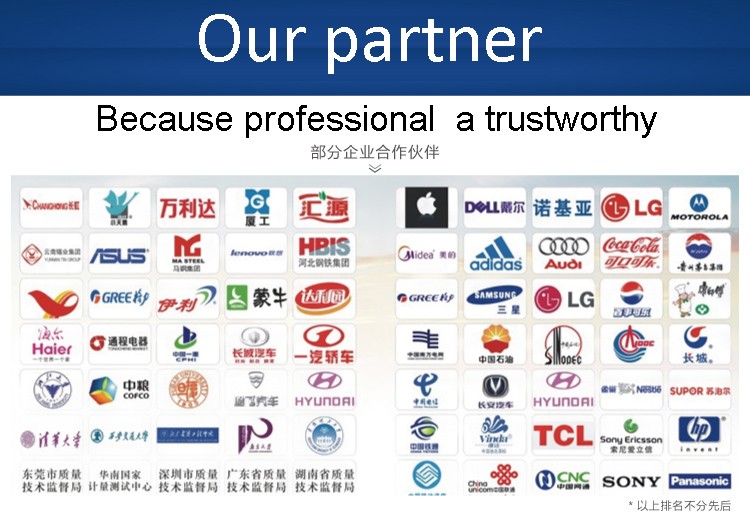 If you face any problems in future during testing process we promise we will give you a reply within 48 hours and solution provide within 3 working days. We can offer operation video and English operation muanual. We can provide video-conference. If customers require on-site service, the transport and travel expense shall be borne by customer.