Principle:
The blade is mounted in a position with the edge vertical and a pack of specially developed synthetic paper (Not included) is lowered on to knives sharpness tester. The clamping fixture with the blade move back and forth the blade cuts into the paper, the depth of the cut being the measurement of sharpness.
- ICP (Initial Cutting Performance) representing the cutting ability (sharpness) of the blade as supplied
- CC (Total Card Cut) cutting edge retention) which represents the life of the blade by giving a measure of its total cutting ability  
Specifications
Kitchen Knives Sharpness Tester
1.Tailor-made by customer specfication 
2.Hong Kong sales office 
The Main Technical Parameter:
1) The reciprocating table with fixture to clamp the blade,  
     the movement was driven by ball screw and servo motor.
2) Cutting stroke is settable from 20 to 60 mm.
    (standard requirement is 40 mm)
3) Travel speed is adjustable from 20 to 80 mm per second.
    (Standard requirement is 50  mm/second)
4) 4 digits pre-set counter for test cycles setting.
5) Linear optical scale to detect each cutting depth of each single stroke
    ( forward and backward)
6) The tester use PLC (programmable logic controller) and large touch screen monitor for
    display.
7) The cut depth was automatically recorded and accumulated, Total amount will be    
    displayed after finish the test cycles.
  knives sharpness tester view: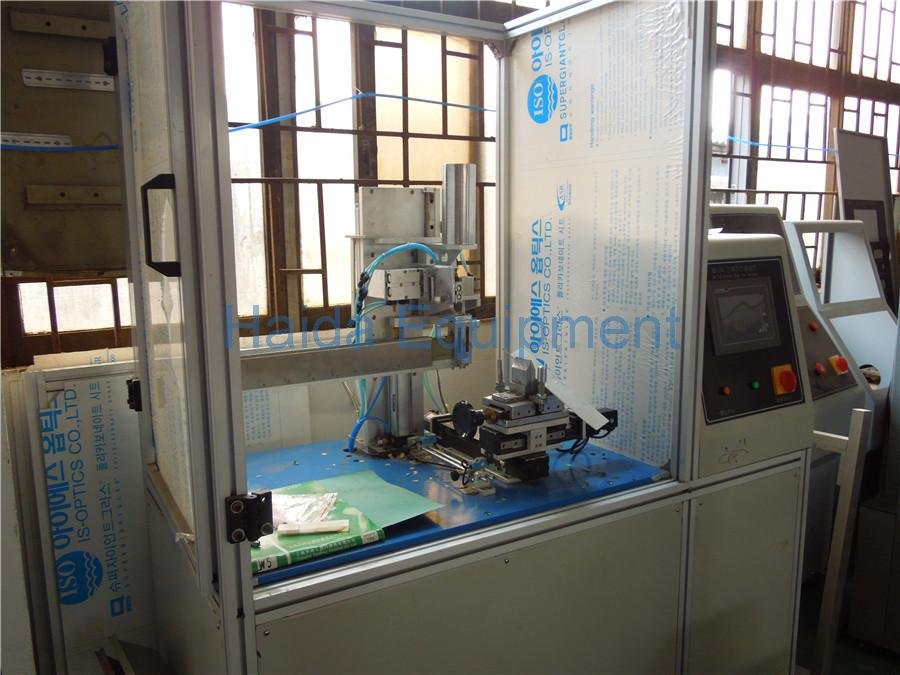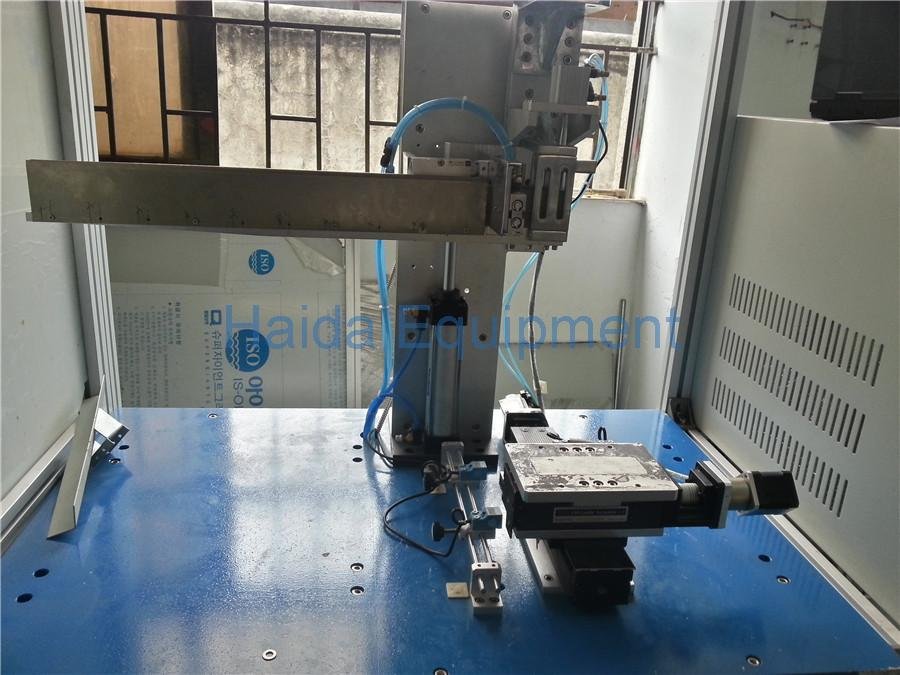 About us:
Dongguan TEST Equipment CO., LTD professionally engaged in the development, design and production of reliable environment testing equipment and all kinds of testing machines, has an efficient and professional team which has its own machine design and software developing ability. Testing equipments our company produces accords with the test standards, such as GB,ISO,BS,ASTM,UL,JIS,CEEN , DIN and so on. Our factory has an area of 5000 square meters and our company has 70 high-qualified employees. Our products are mainly applied to IT, communications, electron, wire and cables, plastics, ironware, paper products packaging, shoemaking, leather, hardware electron and textile and other industries.
Our quality culture : Tailor-made Service Tester.
Our company purpose: Quality first, Integrity service. 
Our company philosophy: compete for clients with quality, serve clients with benefit and increase clients with clients. 
Our company commitment: one year guarantee, permanent free technical advisory services.