Rotatable Drum Test Machine

Specifications
Rotatable Drum Inspection Machine 
1.Tailor-made by customer specfication 
2.Hong Kong sales office 
Rotatable Drum  Inspection Machine  Specifications:
1. Robber-lined of hexagonal cross section measuring 250 mm+/-20mm across the fats.
2. Length of the drum is approximately 500 mm.
3. Ipiece of transverse dividing panels provided.
4. Test speed is settable from 20-30 RPM.
5. Total timer for the test time setting.
6. 30Kg diammeter 4.8 mm steel ball, 15 kg diameter 4.0 steel ball and 15kg diameter 5.6 steel ball provided. Rotatable Drum view: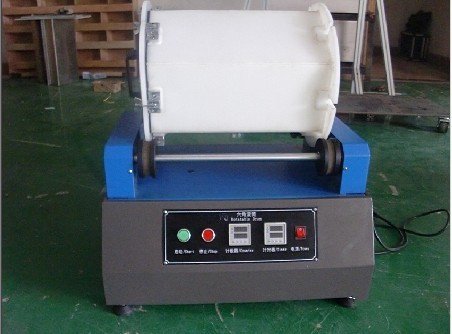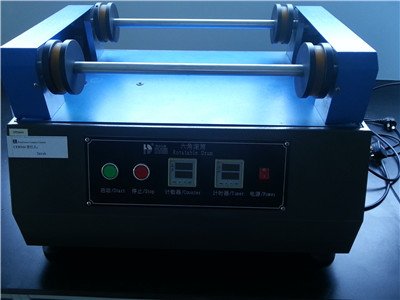 About us
Dongguan HAIDA Equipment CO., LTD professionally engaged in the development, design and production of reliable environment testing equipment and all kinds of testing machines, has an efficient and professional team which has its own machine design and software developing ability. Testing equipments our company produces accords with the test standards, such as GB,ISO,BS,ASTM,UL,JIS,CEEN , DIN and so on. Our factory has an area of 5000 square meters and our company has 70 high-qualified employees. Our products are mainly applied to IT, communications, electron, wire and cables, plastics, ironware, paper products packaging, shoemaking, leather, hardware electron and textile and other industries.
Our quality culture : Tailor-made Service Tester.
Our company purpose: Quality first, Integrity service. 
Our company philosophy: compete for clients with quality, serve clients with benefit and increase clients with clients. 
Our company commitment: one year guarantee, permanent free technical advisory services.