Tape initial adhesion ball testing machine
Specifications
Tape Initial Adhesion Ball Testing Machine is used to test adhensive strength of tape and judge the initial adhension. 
 
Tape Initial Adhesion Ball Testing Machine
 1.Function
Tape initial adhesion ball testing machine is used to test the initial adhesion of pressure sensitive tape and the like. It's easy to operate and with high practicability.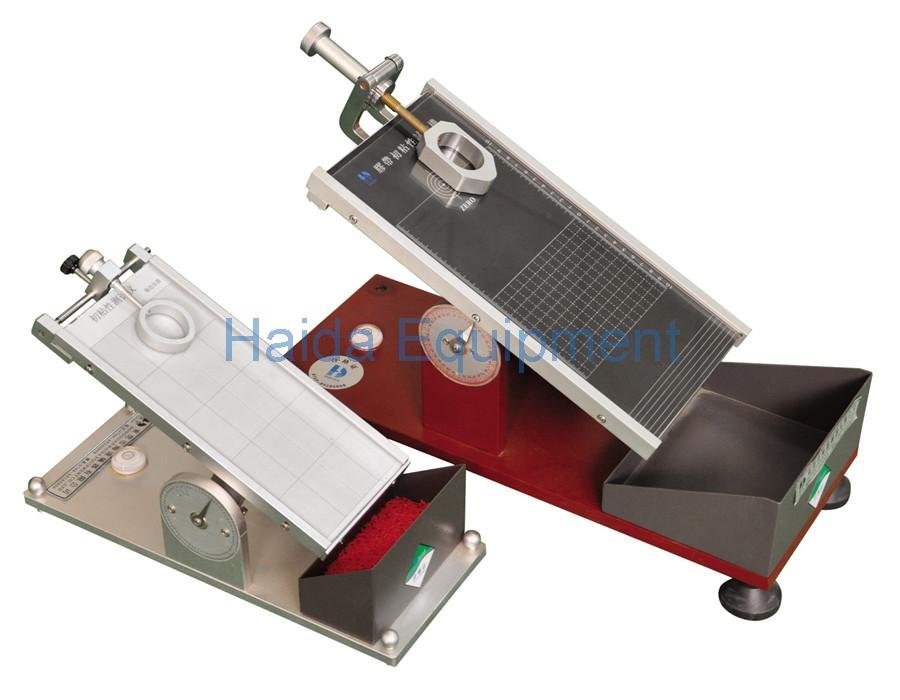 2. Theory
Let the steel ball roll over the tape placed on the leaning surface, valuate its initial adhesion according to the size of the maximum ball that the given tape length can stick.
 Testing criteria;GB/T 4852,JIS Z0237
Technical Parameter;
Angle;0°~45°adjustable
Testing angle;20°,30°,40°
Sample size;width(10-80)mm,length is more than 250mm,number of sample is no less than 4 pieces
Size of the ball; diameter 1/32"-1" in wooden box
Leaning panel;5mm thickness glass
Primary runway;(L)100mm
Outer dimension;(L×W×H) 500×200×300 mm
Weight;8kg
3.Company Services: 
All Haida employees adhere to the " Quality comes from precision, quality creates the future " business philosophy, serve each client actively and conscientiously in order to satisfy Haida equipment brand consumers' needs.
The certification
ISO 9001:2000; ISO 9001:2008; QS-9000; ISO 14001:2004; CE, SGS, SMC, CMC, CPA, CE,CMA,IMC
The introduction of Haida
Haida products are widely used in paper products, packaging, ink printing, adhesive tapes, bags, footwear, leather products, environment, toys, baby products, hardware, electronic products, plastic products, rubber products and other industries, and are applicable to all scientific research units, quality inspection institutions and academic fields. Our products meet UL, ASTM, JIS, GB,SO, TAPPI, EN, DIN, BS and other domestic and international standards.