Company Services: 
All Haida employees adhere to the " Quality comes from precision, quality creates the future " business philosophy, serve each client actively and conscientiously in order to satisfy Haida equipment brand consumers' needs.
The usage
Xenon testing machine is to test the product undergone illumination/rain/condensation/temperature/humidity/wind and any other climatic changes. This aging tester mainly for the test of non-ferrous/organic/rubber/plastic and building materials. It can provide data for user to evaluate the products' properties and performance in order to improve the product qualities.
 
The certification
ISO 9001:2000; ISO 9001:2008; QS-9000; ISO 14001:2004; CE, SGS, SMC, CMC, CPA, CE,CMA,IMC
Specifications:
Studio Size: 950 * 950 * 800mm
Dimensions: 1300 × 1500 × 1900mm
Temperature range: RT +10 ℃~ 70 ℃
Humidity range: 90 ~ 98% RH
Temperature uniformity: ±2 ℃
Temperature fluctuation: ±0.5 ℃
Temperature control: PID self-tuning temperature control mode
Light center distance: 70mm
Samples with light center distance: 50mm
Standard Specimen size: 75 × 150 mm or 75 × 300 mm
Sink Depth Requirements: 25mm, automatic control
Effective radiation area: 900 × 210 mm
UV wavelength: UV-A wavelength range of 315-400nm; UV-B wavelength range of 280-315nm
Test time: 0 ~ 999H, adjustable, UV Gel time alternately adjustable
Blackboard Temperature: 40 ℃~ 65 ℃
Power supply: 3 ∮, AC380V/50HZ, 5KW
Weight (approximately): about 110kg
Standard Size: (inner carton) 600 * 600 * 600mm 500 * 600 * 600mm 700 * 700 * 70mm 800 * 800 * 800mm 
The images of this machine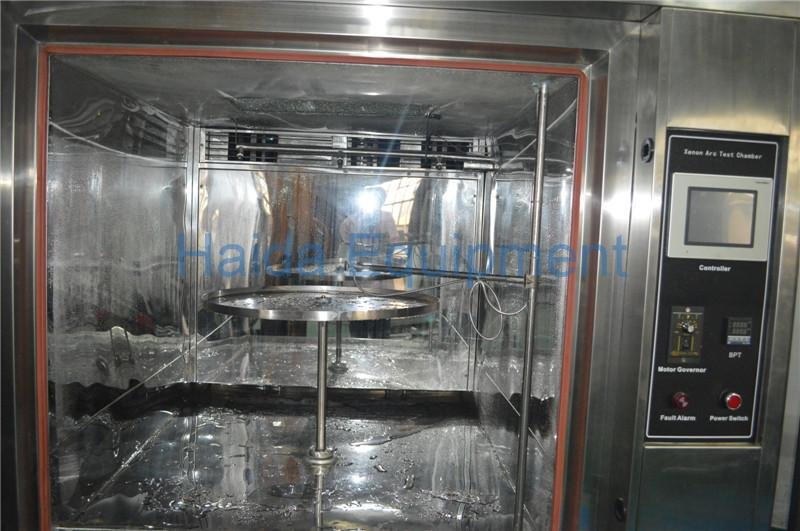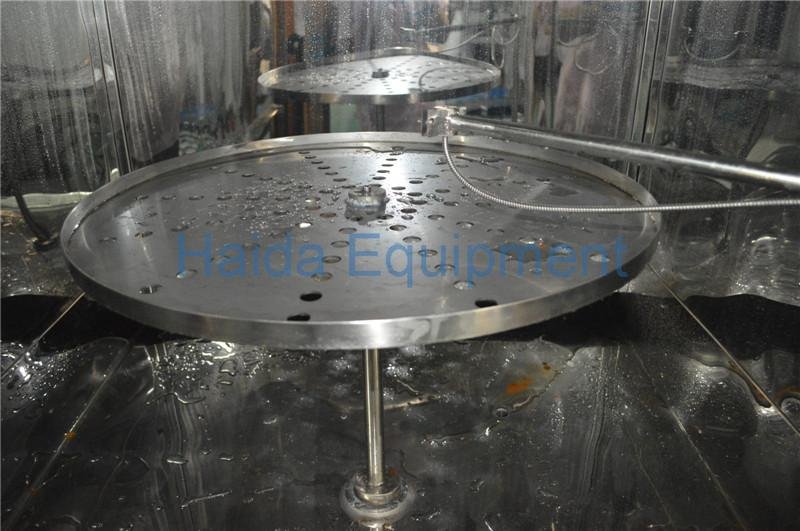 The introduction of Haida
Haida products are widely used in paper products, packaging, ink printing, adhesive tapes, bags, footwear, leather products, environment, toys, baby products, hardware, electronic products, plastic products, rubber products and other industries, and are applicable to all scientific research units, quality inspection institutions and academic fields. Our products meet UL, ASTM, JIS, GB,SO, TAPPI, EN, DIN, BS and other domestic and international standards.