Haida made tremendous progress in e-commerce platform
Dongguan Haida Equipment Co., Ltd. , as a leader in instrumentation industry . e-commerce platform must be an indispensable marketing tool. B2B e-commerce platform to do the marketing mode is suitable instrument industry, so the Haida in Alibaba do business platform for buyers to facilitate consultation procurement. Dongguan Haida Ali platform (http://tst17.en.alibaba.com/) major  tensile testing machine, environmental testing equipment, paper and packaging testing instruments, furniture, testing equipment and so on. Independent research and development production, independent marketing and after-sales service in one set, Haida is the industry leader in instrumentation!
As Alibaba platform manager, Tony came from e-commerce professional management very well, just three months time, the data in Alibaba platform rises a lot, can reach up to twice the original. The company's performance will also rise, which is very remarkable. Therefore, Haida be encouraged and rewarded for Tony.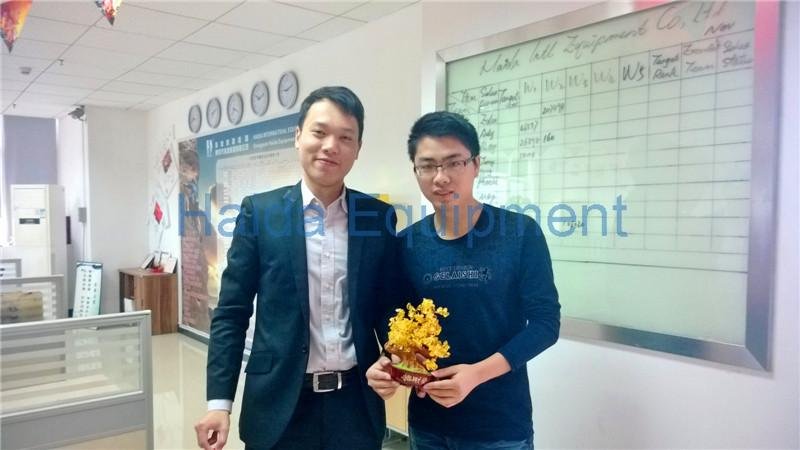 Tony (right) receives award