Beginning March 18, Haida Equipment Co., Ltd.organize first exhibition ( CIFF ) In China Import and Export Fair Pazhou Complex in Guangzhou began in 2014, as the testing industry leader, Haida Equipment Co., Ltd.will showcase the most advanced testing equipment furniture during the International Furniture Fair. Haida Equipment Co., Ltd.'s booth number is: 12.2B10, welcome everyone to come to the show.
During the exhibition, Haida will showcase foam mattress testing machines, mattresses comprehensive test instrument. mattresses comprehensive testing machine which is the focus of the mattress display products, BIFMA X5.1 is the application of international standards, can also be customized according to user needs. Mattress comprehensive equipment can be applied to test the durability of the mattress rolled, mattresses and other pressure test. Haida Equipment Co., Ltd.also produce other furniture testing equipment, including chairs testing equipmen , sofas testing equipment, etc., welcome to visit to learn more and buy related furniture testing equipment.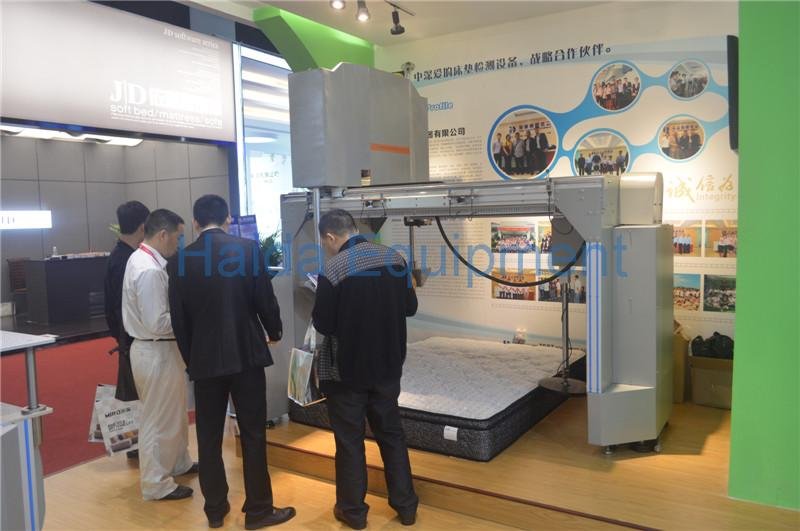 The five-day exhibition will end on the 22nd, exhibitors friends can seize the last day to participate. Your arrival is on the testing equipment industry support!