Last weekend (5.8-10), Haida Equipment Co., Ltd.participated in the China International Adhesive Tape and Protective Film Expo hold in Shenzhen Convention & Exhibition Center, the exhibition will be more exhibitions organized by the company, has successfully held the seventh, Today is widely recognized brand adhesive tape protective film exhibition exhibition, a unique leadership position in the industry, attracted a total of 10 countries from 267 exhibitors, including 25 foreign companies.
As the tape class testing equipment leader in China, Haida showcased tape testing equipment, including tape retention test, tape peel test, tape initial adhesion test other aspects of testing equipment, specifically tape retention testing machine (including temperature and thermostat retention test), tape peel test equipment (including universal testing machine), tape initial adhesion test instruments.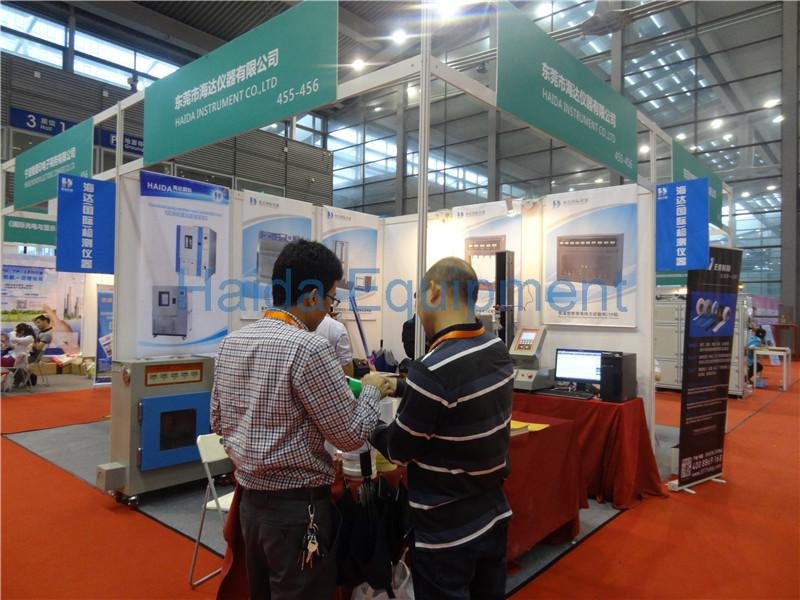 The exhibition, Haida all participating employees with enthusiasm and technical expertise to provide a satisfactory service to exhibitors, the show was highly praised organizers, and made ​​a show of cooperation, win-win.