Progress in research on the mattress durability test machine
Furniture testing equipment is Haida Equipment Co., Ltd. main research and development products, Haida's beliefs -- Innovate & Improve product quality, Haida has achieved many accomplishments on the mattress durability test machine, including the multi-functional integration, to further enhance product quality and appearance design innovation.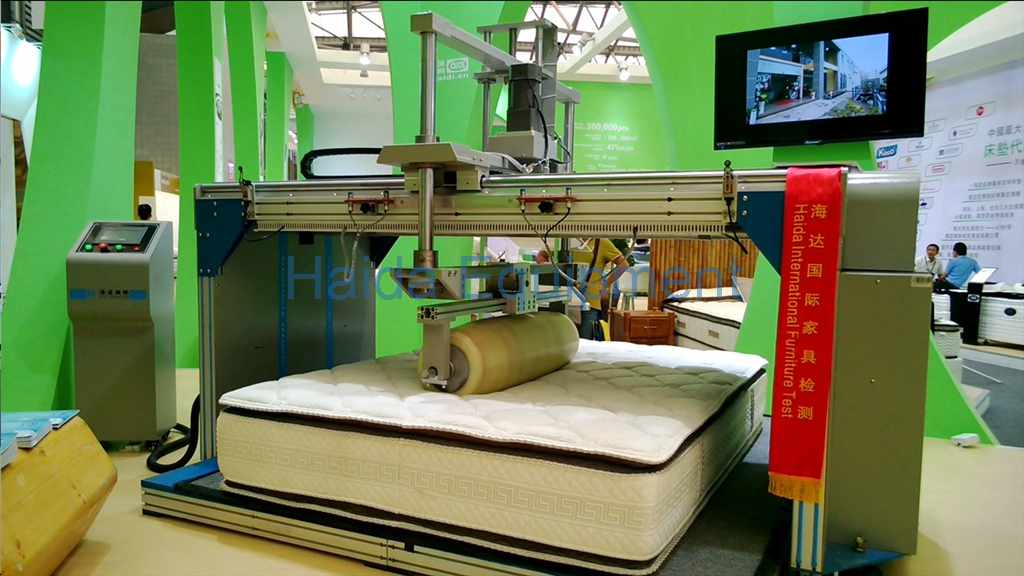 (Mattress Durability Testing Machine On The Exhibition)
The Mattress Durability Tester has been manufactured to determine the durability of any type of mattress and box spring unit, regardless of the materials of construction, by simulating long-term use conditions. It consists of a weighted roller which moves width ways across a test mattress to simulate body movement. The length of stroke to which the Roller moves is very easily adjusted, by sliding the stroke adjusters to left or right, to suit the relevant mattress under test. Unloading and loading of the Roller onto the test mattress is done easily via a motor driven lifting assembly.
If you want to know more, you can contact us.
Telephone: 86-0769-38810298
Mobile Phone: 13829267288
Email: sales04@qc-test.com
The contact: Hugo