Brief introduction
Purpose:
Melt flow rate tester (also known as melt index meter) was measured under certain conditions thermoplastic melt flow rate of the special equipment. With the determination of melt flow rate MFR, measured melt volume rate MVR, measured melt density ρ, measured melt flow rate ratio FRR and other functions, this machine high precision temperature control, key parts nitriding treatment, high strength and hardness , small deformation accurately measure the flow rate which provides a good condition.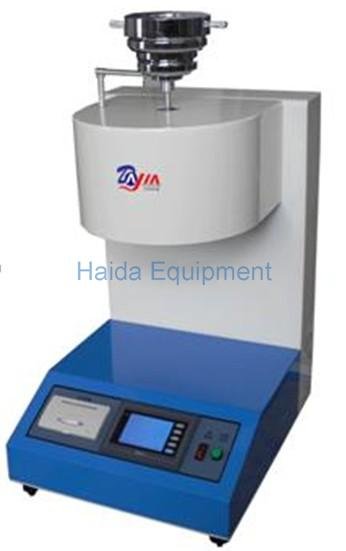 Principle:
Thermo plastic melt flow rate (melt index) is plastic at a temperature and load, the melt every 10 minutes through a standard capillary die quality or melt volume, with MFR (MI) or the MVR value, which can distinguish thermoplastic adhesive in the molten state flow characteristics. For thermoplastics and chemical fiber raw materials, quality assurance of products and other products of great significance.
According to the standard:
This instrument reference standards: ISO 1133, ASTM D1238, JIS-K72A, GB/T3682, JB/T5456, JJG 878
The main technical parameters:
Measuring range :0.1-800 .00g/10min (MFR) 0.1-800.00 cm3/10min (MVR)
Temperature range: room temperature -450 ℃
Temperature accuracy: ±0.5 ℃
Timing accuracy: 0.1S
Displacement accuracy: 0.01mm
Load: full load
Material cutting modes: manual, time control, automatic
Barrel diameter: 9.550mm ± 0.025mm
Barrel Length: 160mm
Die: made of tungsten carbide, length: 8.000mm ± 0.025mm diameter: 2.095mm ± 0.005mm
Power: 0.45KW Power supply: AC220V, 50Hz
Instrument Size: 400mm × 500mm × 600mm
Instrument Weight: 65Kg
Instrument Description
Instrument structure
The instrument consists of a cylinder, the piston rod, die, temperature control system, load, automatic test bodies and automatic cutting and other components. The figure below shows an external view of the product.
1, barrel
Using nitrided steel materials, and after nitriding production, Vickers hardness HV ≥700.
2, the rod (rod)
Using nitrided steel materials, and after nitriding production, Vickers hardness HV ≥600, the head smaller than the barrel diameter evenly 0.075 ±0.015mm, top with an insulating sleeve, the rod and load insulation. In the feed rod with two engraved lines 30mm apart as a reference mark, their position is this: When feeding head under the top edge of the die apart 20mm, the tag line coinciding with the barrel mouth flat (see Figure 2).
3, the die
Die Φ2.095 ±0.005mm, Φ1.180 ±0.010mm (non-standard configuration) Vickers hardness HV ≥700.
4, the temperature control system
The system uses for platinum resistance temperature sensor, AL808 control instruments as a temperature controller, which uses PID control, can automatically compensate for supply voltage fluctuations and ambient temperature influence on the temperature control.
5, the load
Load is the weight and quality of the material and rod assembly. The quality and test load weight distribution tables:
| | |
| --- | --- |
| Load | combination weights (g) |
| 325 | T-type weight rod assembly |
| 1200 | 325+875 |
| 2160 | 325+875+960 |
| 3800 | 325+875+960+1640 |
| 5000 | 325+875+960+1640+1200 |
| 10000** | 325+875+960+1640+1200+2500+2500 |
| 12500** | 325+875+960+1640+1200+2500+2500+2500 |
| 21600** | 325+875+960+1640+1200+2500+2500+2500+2500+2500+2500+1600 |
* Mass rod assembly, the quality of the positioning sleeve is not included.
** The load will be charged with weights.
Our company
Introduction:
HAIDA INTERNATIONAL is a professional manufacturer of various kinds of testing equipments over 24 years. HAIDA products are widely used in paper products, packaging, ink printing, adhesive tapes, bags, footwear, leather products, environment, toys, baby products, hardware, electronic products, plastic products, rubber products and other industries, and applicable to all scientific research units, quality inspection institutions and academic fields.
Company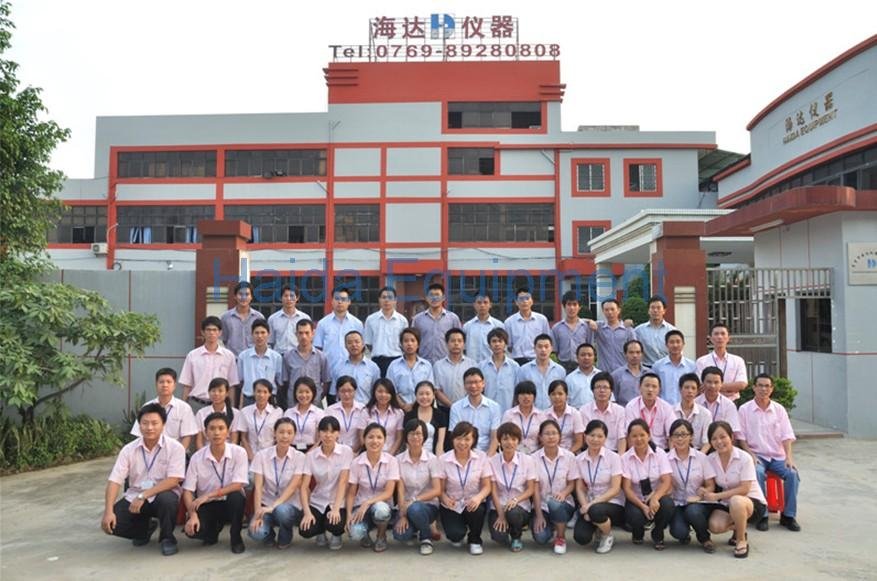 Our certification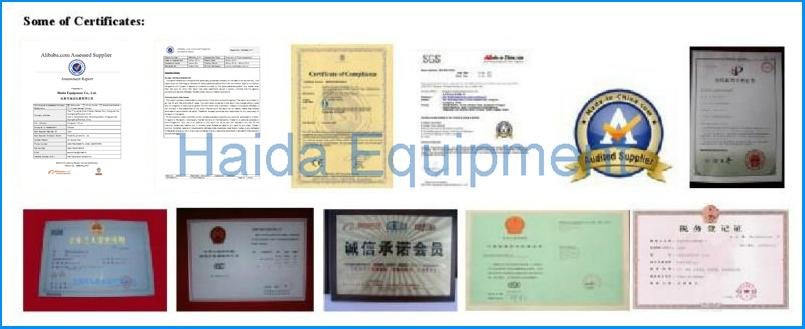 After-service
If you face any problems in future during testing process we promise we will give you a reply within 48 hours and solution provide within 3 working days. We can offer operation video and English operation manual. We can provide video-conference. If customers require on-site service, the transport and travel expense shall be borne by customer.