falling pendulum tear testing equipments for paper


falling pendulum tear tester video

falling pendulum tear tester brochure
Specifications
Pendulum tear paper testing equipments
1 . Accurate , low-cost and high quality
2 . Suitable for fabrics and textile
3 . ASTM D 1424
The Usage
falling pendulum tear paper testing equipments is suitable for plastic films, films, sheets, paper, cardboard, textiles and non-woven fabrics, such as tear resistance test. MK-9892 tearing strength testing machines in accordance with ISO1974 of the cardboard paper and Board-determination of tearing, GB455.1 the determination of paper tearing Act, GB455.2 of the Board-determination of tear test.
Features:
1, falling pendulum tear paper testing equipments consists of a pendulum frame, the pendulum sector body, pendulum shaft, fixture, jig activity, weight gain weight, die cutter, release the pendulum institutions
2, falling pendulum tear paper testing equipments pointer display, customers can get the test results through pointers


Technical features
System controlled by computer automation, electronic measurement, user-friendly test quick and easy operation
Pneumatic specimen holder, the pendulum is released effectively avoid systematic errors due to human-induced
Computer assisted leveling system ensures that the instrument is always in the best state test
With multiple sets of pendulum capacity to meet the needs of different users test
Professional software supports a variety of output data test unit
External access and data transmission standard RS232 interface for easy system
Support Lystem ™ Lab Data Sharing System, the unified management of test results and test report

Test Principle

The pendulum lifting a certain height, it has a certain potential energy; when the pendulum free hem, using its own stored energy to tear the specimen; by the computer control system calculates the energy consumed when the tear sample, resulting in the force required to tear the specimen.

The Specification
1. Capacity: 16N
32N (By adding Augmenting weight)
64N (By adding Augmenting weight)
2. Unit of measurement: cN - N - gf - lbf
3. Distance between Clamps: 7.0 ± 0.25 mm
4. Tearing Distance:43 ± 0.15mm
5. Slit Size:20 ± 0.2 mm
6. Tollerance range: 20-80 % of each full scale, settable range or full scale
7. Angular resolution: high resolution digital optical encoder
8. Display: LCD display backlight
9. Blade: steel
10. Data port: RS232 port for printer connection and 3 pin Mini-DIN connector for PC.
11. Statistics: force min. max. mean, CV%, St.Deviation, Range%
12. Template Size: As per ASTM standard
13. Dimensions: 490 x 430 x 680 mm
14. Power supply: 220V, 50Hz or 110V, 60Hz
15. Weight: 58 Kg
view: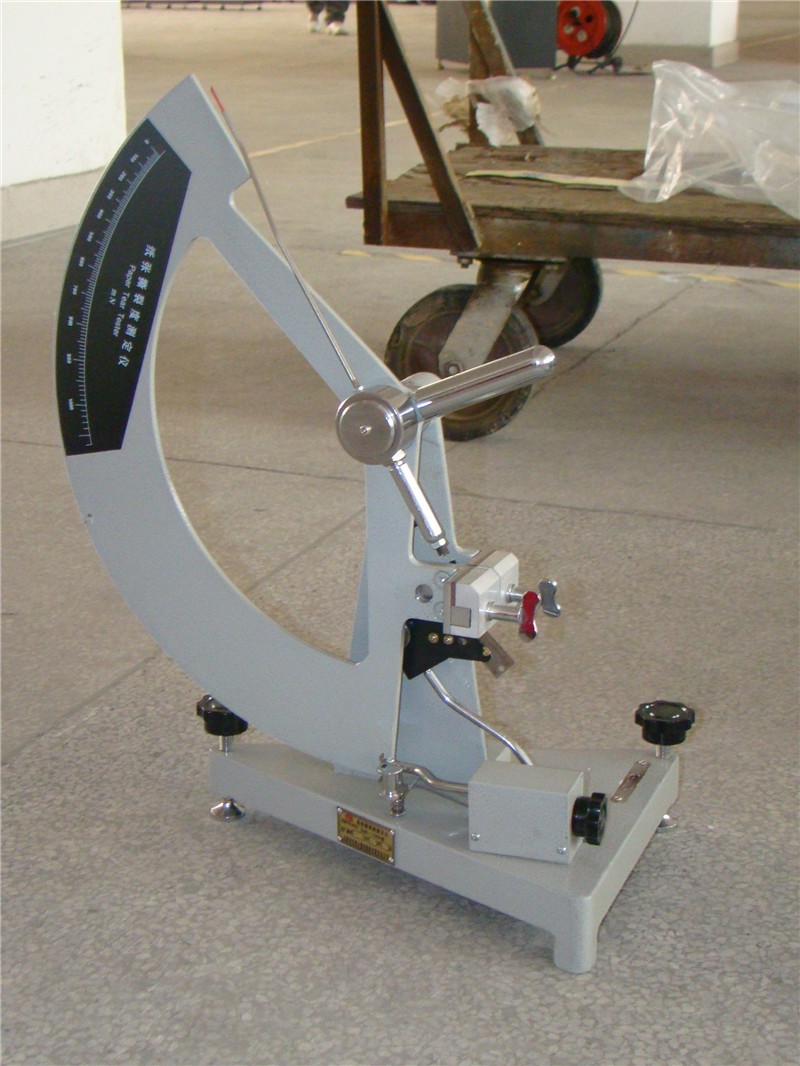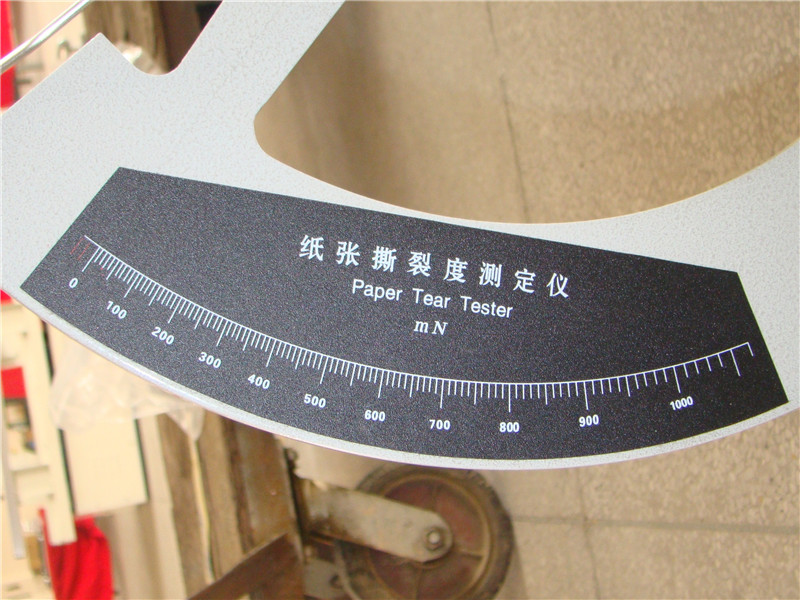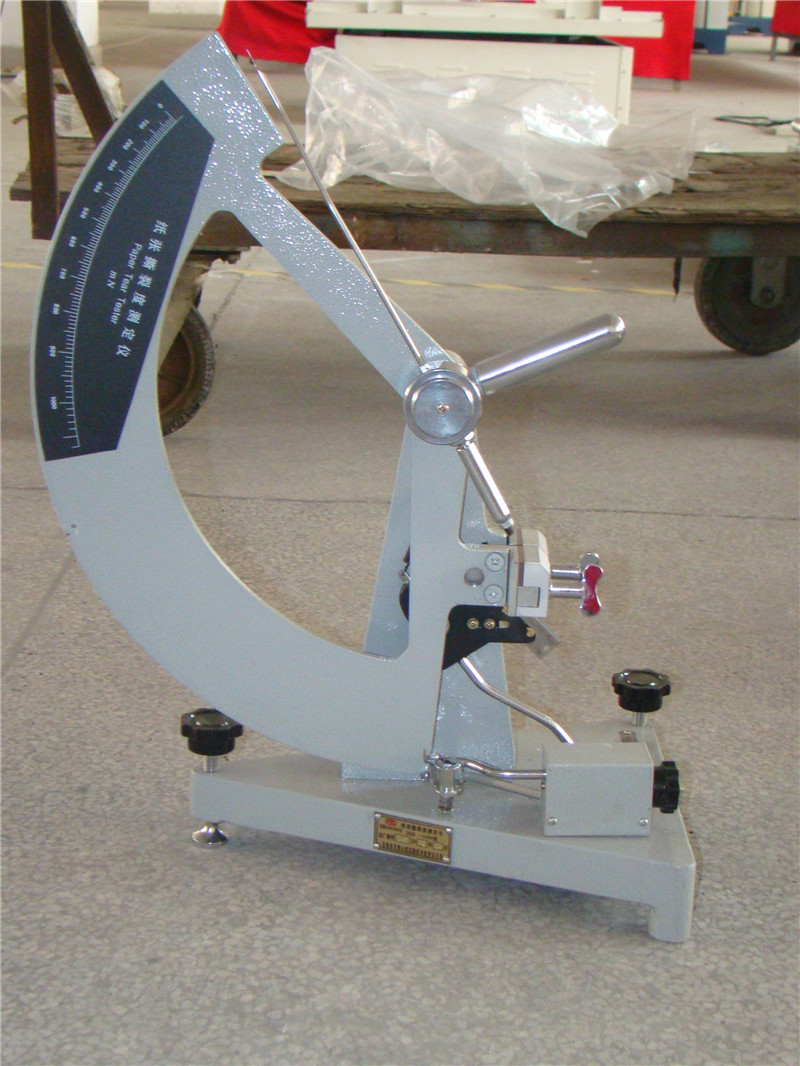 Customer Feedback: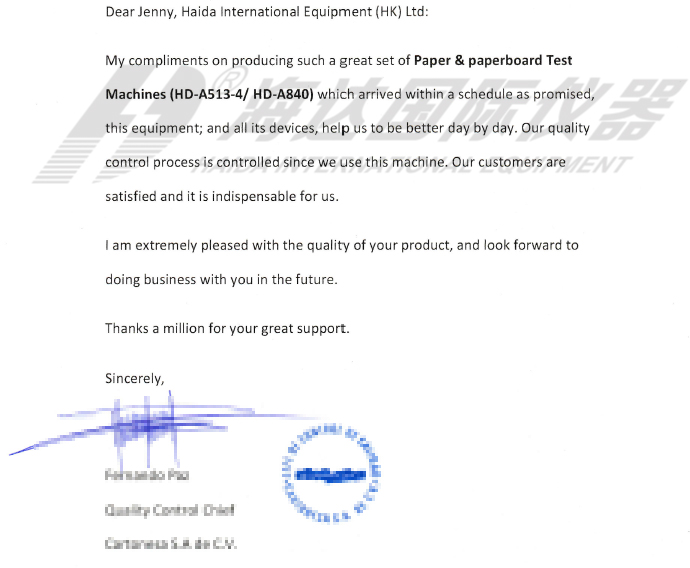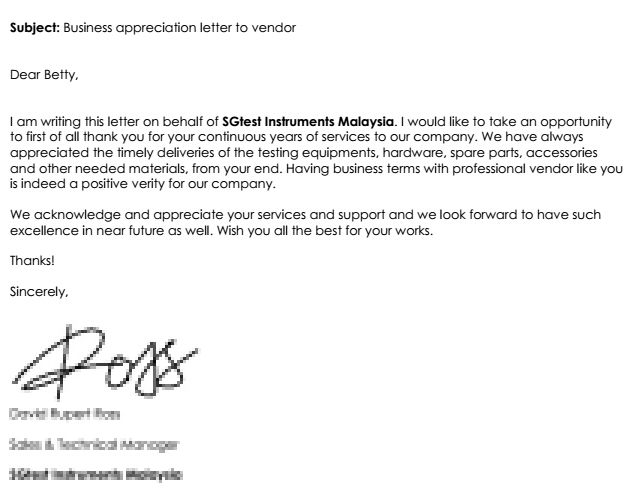 Why choose us?
1. Considerate Service Different countries plugs, manually change the-voltage from 110V to 220V, insurance indicator.
2.Excellent After sale Service:
18 months warranty. Besides, we can help you to repair your problem controller freely, even it's
not from our factory. What you need to do is to send us the controller.
3.Commitment:
We will sign a letter of commitment while we sign the contract, which will improve your confidence to us.
4.Good Packaging:
Simulation Animatronic Customer Triceratops are covered with air bubble film before put them into the wooden case, which not only has good shock absorption, impact resistance, heat sealing and also has the advantages of nontoxic, odorless, moisture corrosion, good transparency etc.
How to Contact Us?
Please Send your inquiry Details in the below for our quotation,Click "Send" Now!