Specifications
Sample Cutter for Edge Compression Tester
1.High quality with reasonable price
2.Professional design
3.Great sales service

Guide Block of Edge Compression
The usage
Cooperate with Edge Compression Testing Machine to do the edge compression test.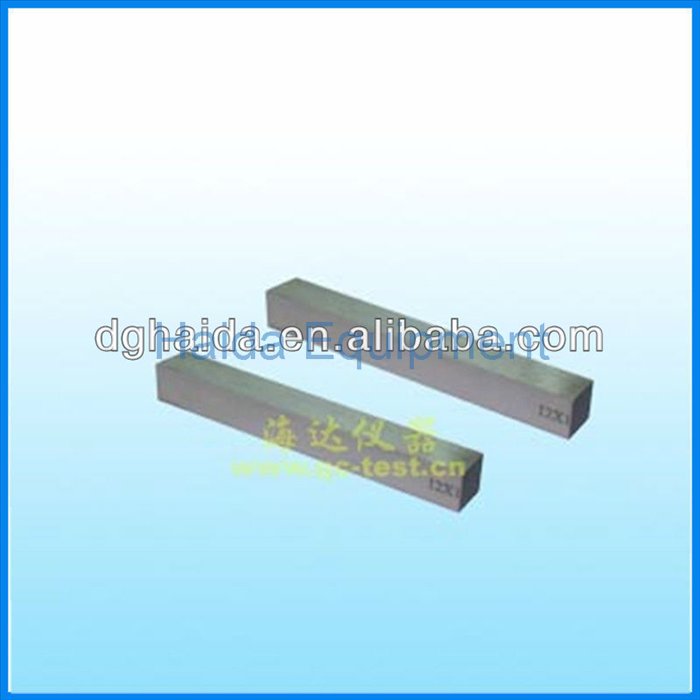 The size
Specifications: 12×12×200 mm
Company Services:
All Haida employees adhere to the " Quality comes from precision, quality creates the future " business philosophy, serve each client actively and conscientiously in order to satisfy Haida equipment brand consumers' needs.
The certification
Guide Block of Edge Compression
ISO 9001:2000; ISO 9001:2008; QS-9000; ISO 14001:2004; CE, SGS, SMC, CMC, CPA, CE,CMA,IMC
The introduction of Haida
Haida products are widely used in paper products, packaging, ink printing, adhesive tapes, bags, footwear, leather products, environment, toys, baby products, hardware, electronic products, plastic products, rubber products and other industries, and are applicable to all scientific research units, quality inspection institutions and academic fields. Our products meet UL, ASTM, JIS, GB,SO, TAPPI, EN, DIN, BS and other domestic and international standards.