The application of stiffness tester of paper cup :it suits for testing the stiffness of all kinds of containers, and it is an ideal tester for paper cup. It is the necessary tester for scientific and quality inspection departments who can use it to test the physical property of paper cups.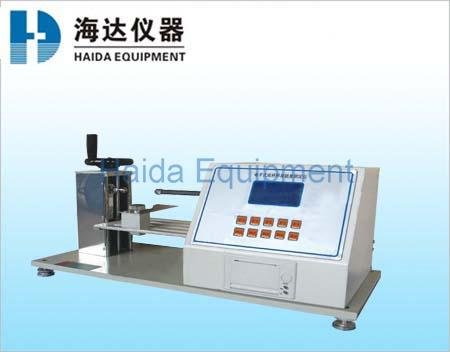 Technical features:
automatic and electronic tester, easy operation, and for wider testing range.

big LED microcomputer control system.

micro type printer, can print the test result at any time.
Parameters:
1. testing range : (1~30)N,resolution 0.01N
2. the opening of paper cup : 50~160(mm)
3. resolution of value:0.01N
4. accuracy of value:0.01N
Configuration:
tester, micro-printer, wire of power supply