Specifications
Sample Cutter for Edge Compression Tester
1.High quality and reasonable price
2.Professional design
3.One year warranty fr
1.Usage
Cut the specimen in parallel manner for edge compression test. It is equipped with carved function, and the distance of two parallel planes is adjustable.
2.Specifications:
Sample Cutter For Edge Compression Tester

Adjustable Sapcing

25~200 mm can be adjustable at random

Cutting Depth

< 8 mm

Ouside Dimension (L×W×H)

550×405×285 mm

Weight

40 Kg
3.The picture of the machine: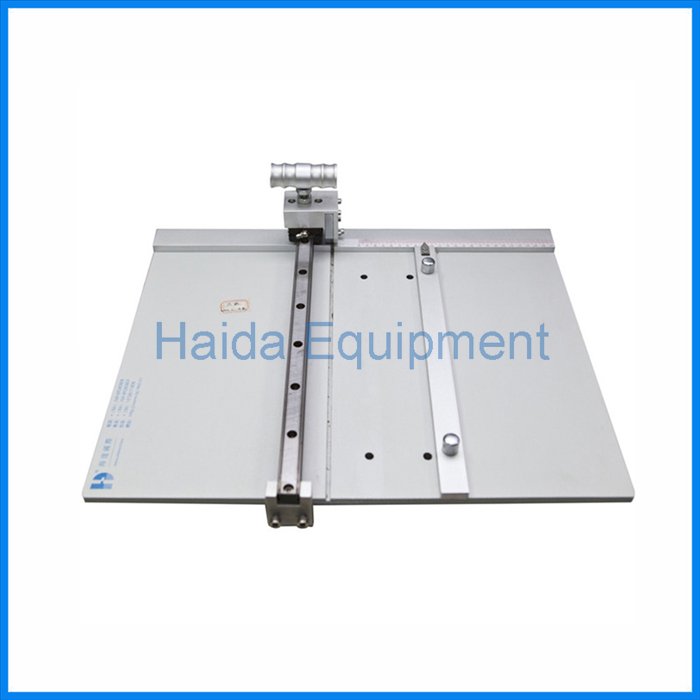 The introduction of Haida
Haida products are widely used in paper products, packaging, ink printing, adhesive tapes, bags, footwear, leather products, environment, toys, baby products, hardware, electronic products, plastic products, rubber products and other industries, and are applicable to all scientific research units, quality inspection institutions and academic fields. Our products meet UL, ASTM, JIS, GB,SO, TAPPI, EN, DIN, BS and other domestic and international standards.