LED lighting reliability test standard and test projects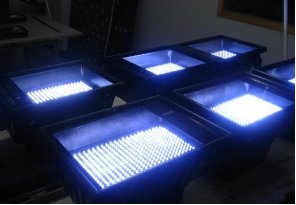 LED lamps as a new generation of light, is gradually replacing the traditional energy-saving lamp market, but the reliability of the detection LED lamps, but also with the traditional lamp is very different, and can not follow the test methods of the traditional lamp. So, how to detect the reliability of LED lamps do? How to effectively improve the service life of LED luminaire design and protection?
LED lamps detection reliability standards:
GB / T 2423 series, GJB 150 series, GB / T 5170 series, GB / T10586-2006, IEC68-2-14, GJB367.2-87, GB / T 2424 series, IEC68-2-1, IEC68-2- 1, GB / T10125-1997, GB10593.2-1990, GB / T16585-1996, GB14522-93, GB / T16422.3-97, GB7000.1-2007, GB12085.6-89, IEC60068-2-68, GB4208, IEC60529, GB / T4942.1, IEC60034-5, ISO 20653 and other industry standards and customer-defined criteria.
LED lighting reliability test items Content:
1. High Temperature Test
2. Low temperature test
3. Thermal Shock Test
4. Constant temperature and humidity test
5. The rapid temperature change test
6. Salt Spray Test
7.UV UV accelerated aging test
8. rain test
9. Dust Test
10. The mechanical vibration test
11. Mechanical Shock Test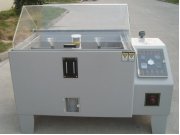 Salt spray test machine temperature and humid chamber Thermal Shock Chambers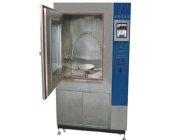 IPX3 / 4 rain chamber UV accelerated aging test machine xenon lamp aging test machine

Haida international instrument has a complete set of LED lighting testing equipment, welcomed the new and old customers to consult.
How to Contact Us?
Address : 6th Floor, Rongda Building, Yuanwubian Road, Nancheng District, Dongguan, Guangdong, China (Mainland)
Factory Address : The 1st Industry area of Caibai, Daojiao Town, Dongguan City, Guangdong Province
Worktime : 8:00-21:00(Beijing time)
Business Phone : 86-0769-38810298(Working time)
Fax : 86-0769-89280809Contact Person : Mr. Liang
Job Title : director
Business Phone : 18576806187
Email : Manager@qc-test.com