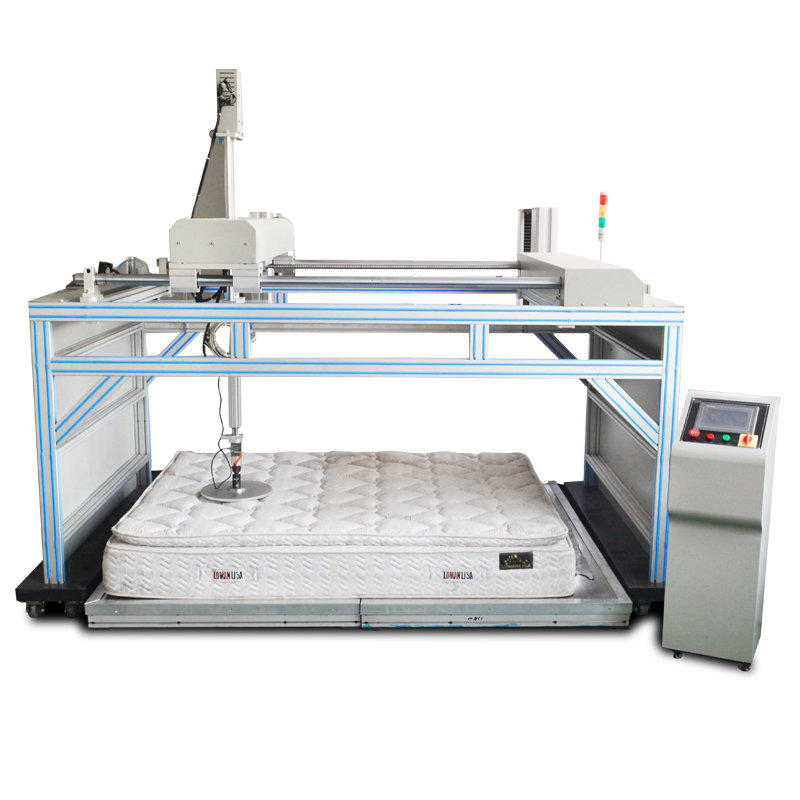 Mattress Test
Haida Mattress Test is the source of all mattress test requirements, including flammability and performance testing. In Haida mattress Test Rig Manufacturing, we developed mattress testing equipment based on the latest mattress testing facility and mattress testing standards in the market, providing mattress testing services and household product testing equipment, including safety testing, to mattresses manufacturers and inspection agencies.Performance testing, equipment installation, equipment commissioning, free testing software system superior, free testing skills training.
Mattress Test Standard:
ASTM F 1566
EN 1957
ASTM D 3574
Type of mattress test service.
Combustible
Firm ratings
Firmness remains and surface deformation.
Durability
Impact test
Density
Indentation Force deflection
Constant deflection compression test.
Tensile test
Tear test
Furniture Test Haida Equipment--not only can provide mattress test equipment, but also can provide a complete set of furniture products performance testing equipment, providing ANSI/BIFMA furniture testing, as well as UL, ASTM, NFPA...