Japan Minolta Chromatic Meter
Specifications
Chromatic Meter 
1.Professional design, reasonable price imported from Japan 
2.One year free after-sale service 
3.Fast deliver 
 
Japan Minolta Chromatic Meter Technical parameters
| | |
| --- | --- |
| Mode | HD-X003romatic Meter |
| Illumination/observation optical system | 8/d |
| Measurement Area | Diameter 8 mm |
| Measurement Condition | CIE10 standard observer |
| Light Source | CIE D65 standard light source |
| Temperature Range | 0-40°C, RH ≤85% |
| Standard Accessories:  | AC Converter, Printer |
| Outside Dimension | (L*W*H)158*59*85mm |
| Weight | 360g |
| Power Supply | 4 AA batteries or an optional accessory AC Converter AC-A12 |
Japan Minolta Chromatic Meter 
1.Light source:CIE D65 standard light source 
2.can connect with portable printer directly 
good 
 
Japan Minolta Chromatic Meter
The usage:
It is simple, convenient, compact, handy, and practical, easy to operate, 
and can be connected to portable printer directly.
The picture of the machine: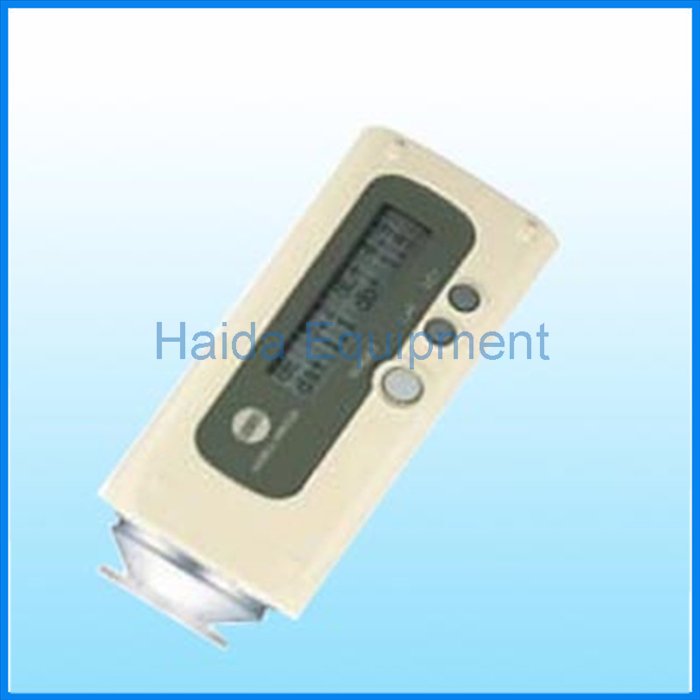 The main technical parameters are as follows:
Japan Minolta Chromatic Meter
Illumination/observation optical system :8/d
Measurement Area: Diameter 8mm
Measurement conditions: CIE 10 standard observer
Light source: CIE D65 standard light source
Temperature Range :  0-40°C
 Relative humidity :≤85%
Optional  accessories: AC converter
Outside Dimension : (L×W×H)158×59×85mm
Weight : 360g
Power Supply: 4AA batteries or an optional accessory AC converter AC-A12
The introduction of Haida
Haida products are widely used in paper products, packaging, ink printing, adhesive tapes, bags, footwear, leather products, environment, toys, baby products, hardware, electronic products, plastic products, rubber products and other industries, and are applicable to all scientific research units, quality inspection institutions and academic fields. Our products meet UL, ASTM, JIS, GB,SO, TAPPI, EN, DIN, BS and other domestic and international standards.